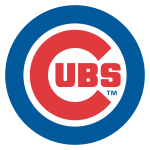 Jason Hammel's struggles on Sunday only highlighted the Cubs need for a beefier rotation.  The young Cubs were swept by the MLB worst, Philadelphia Phillies.  Mr. Prolonged Relief, Travis Wood has been the temporary fix, certainly a good tool to have in the arsenal.  Operating with a four-man rotation, the Cubs are clearly in need of starting pitching, according to multiple reports, the Cubs are chasing Cole Hamels and David Price.  Considering how well Hamels pitched at Wrigley on Saturday, one might assume that the Cubs are even more interested.
With the inconsistencies coming from Lester, Hammel and Hendricks, combined with the empty rotation spot due to Tsuyoshi Wada, if the Cubs have any interest in pursuing a playoff berth, they should and will pursue a trade for some starting pitching before the deadline.
With this notion, comes questions as to who they would deal.
You likely wouldn't get rid of pitching, for that is the main concern. It would be highly unlikely that any of the young new guys would go, the core that is.  That list likely includes Rizzo, Bryant, Russell, and Schwarber, especially with the catcher performing so well as of late.  He is creating an instant impact, even having Nola pitch around him in the fourth. While Castro seems like a logical choice to deal due to his propensity to groundout and less-than stellar fielding record, combined with the plethora of shortstops the Cubs have already playing elsewhere.  However, those same things that make him a logical choice are what make him less than a desirable candidate for any type of trade, even if it were a package deal.
Then one has to consider what the Phillies are in the market for.  The team with the worst record in major league baseball is likely going to be pillaging for prospects.  However, one can never underestimate the lengths to which a front office will go to make a "clever" move, especially one like the Phillies.
With the deadline looming, the series couldn't have come at a better time for the Cubs.  Through the fortune of proximity, one might not be surprised if the two come to terms.  However, with each team getting an intimate look at each others' lineup, it will likely come down to the asking price for Hamels.  With the front office's efforts to stockpile prospects, there is plenty to choose from in blue. Whether the Cubs want to continue in that practice or really start dealing for major league talent will prove to be telling as to where in their progression plan the front office believes the Cubs to be. The question simply will be as to whether or not the Cubs are willing to part with as much as the oft-criticized Phillies front office is asking or if the Cubs still feel they're in building mode and go with a smaller name pitcher for this season.
With the plethora of suitors though, it is easily foreseeable that another club is willing to part with more for Hamels.  The Cubs however, are apparently in talks about Zobrist and Price among others.
To a small degree, the important thing is not necessarily what move the Cubs make, but rather that they make one.  If one is to believe the "plan" of Theo Epstein and Jed Hoyer, then the Cubs still are a year out of truly contending.  The important part then, instead, this season, is the distinct culture change from one of glorified mediocrity to one of competent management and exciting baseball.  Just ask Joe Maddon, as he likes "to believe the energy already exists here."  An energy, any loyal North-Sider can easily describe as distinctly different.  There's a culture change on Addison.  It'll be interesting to see what steps Jed and Theo make to continue painting a new Cubbie Blue.
tagline: Cubs at the trade deadline