Once again, it's time for your Uncle Marty to bring you the 508th chapter in the saga of The Award Winning 3D RadioActivity. Sight, hearing, taste, smell, and touch are the five traditionally recognized ones. The ability to detect other stimuli beyond those governed by these most broadly recognized impressions also exist, and these sensory modalities include temperature, movement, pain, balance, vibration, and various internal motivation like detecting hunger or thirst. However, what constitutes awareness is a matter of some debate, leading to difficulties in defining what exactly perception is, and where the borders lie between responses to related incentives. Listen To Your Senses isn't only a great ballad, it's a great way to get this party started as that is exactly what we have planned for you.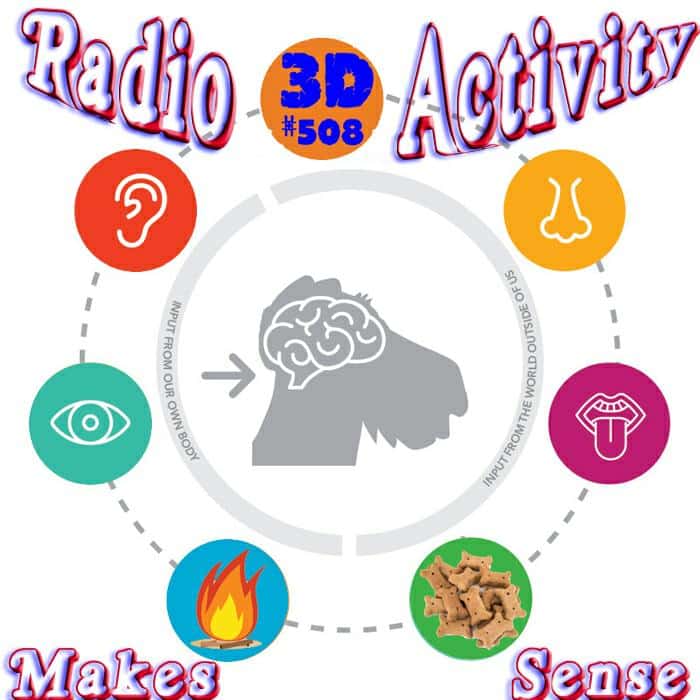 Sight, smell, sound, taste and heat are some the senses we checked out together, next time we'll get wet with trips on Boats Sails and Ships before we check the water logs after that with a dip in a Lake Ocean or Sea. Got any suggestions? Then tell me by sending email or leave a message on our Facebook page where you can give us a Like, and you can find hyperlinks to all of the earlier episodes and graphics in the photo section. Tell all your circle of best friends and family to look for us on Theacidflashback.com, http://www.villageconnectionmagazine.com/ Long Island, New York; Denver's MileHiRadio, TuneIn and InternetFM dot com, because the best FM radio is now on the Internet.
Until we meet again, Always Rock On!
…Uncle Marty

"It's not true I had nothing on, I had the radio on."

…Marilyn Monroe