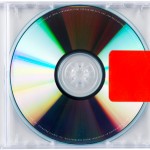 Kanye West is a mutha-effen' "G" – that's not "G" as in Gangsta, by the way, that's "G" as in GENIUS.
Think what you may about Kanye's antics, but he's always full of surprises, and you can't touch him when it comes to creating some of the most relevant Hip Hop records…ever!
When confronted with anything regarding Kanye, most people like to focus on his arrogance and the Taylor Swift Grammy Awards incident. Truth be told, the point Kanye was making at the Grammy's when he interrupted Taylor Swift was a valid one. Beyonce's "Single Ladies" was the best video of that particular year, certainly better than Swift's video, and with the passage of time the "Single Ladies" video has become one of the most iconic music videos of all time. It was the bone-headed way he chose to handle himself that night that caused him problems.
Big deal, move on! Beside, my hunch is that most of the Kanye haters out there haven't even heard enough of his music to really have an opinion, and much of their attitude towards West edges on racism.
Yeezy's new album Yeezus is a full-on assault from beginning to end, and an exhausting spin that is high in noise levels, with equal measures of misogyny and epiphany thrown in. It is, indeed, Kanye West's industrial album.
In marketing his latest opus, West chose to debut song s from the album by projecting quick-cut video montages on buildings in cities all over the world. It was then followed by an appearance on Saturday Night Live in which West performed the songs "New Slave" and "Black Skinhead" complete with the industrial montages projecting behind him.
Like The Beatles' White Album and Spinal Tap's classic album Smell The Glove, Kanye's latest comes to us issued in a plain cover, a clear plastic jewel case with a sticker on the back sporting sampling credits, as if to (somewhat accurately) say "with music this good, who needs credits and liner notes."  Kanye recently explained, "With this album, we ain't drop no single to radio. We ain't got no NBA campaign, nothing like that. Shit, we ain't even got no cover. We just made some real music." Putting it into biblical terms, the rest is all commentary.
And speaking of biblical terms, God permeates this album right down to its nervy title. It makes one wonder, does Yeezy think he's god? Well, maybe…
At least what we do learn is that he thinks he is a God in "I Am A God," and not just any God, but a God who drives a Porsche and craves messages and ménage a trois: "I am a god / Hurry up with my damn massage / Hurry up with my damn ménage / Get the Porsche out the damn garage / I am a god / Even though I'm a man of God / My whole life in the hands of God / So y'all better quit playing with God."
Daft Punk lend a hand on the production and the electronic noise quotient of four of the album's tracks including today's Song Of The Day which features a rhythm pattern that is reminiscent of Gary Glitter's "Rock And Roll." West elevates the level of paranoia in the song singing "Middle America packed in / Came to see me in my black skin / Number one question they asking / Fuck every question you asking / If I don't get ran out by Catholics" and when all is said and done, West is heard screaming the word God over and over as the track comes to a close.
West addresses racism on "New Slaves" proclaiming "My momma was raised in the era when / clean water was only served to the fairer skin," as with many of the tracks on the album, this one abruptly takes a musical left turn into new musical terrain whether its with an old school sample or, in this case with Frank Ocean's soulful vocal contribution.
The album turns harrowing on "Blood On The Leaves" which samples Nina Simone's recording of the Billie Holiday classic "Strange Fruit," and somehow manages to relate the paranoia and hatred of the lynching of blacks before the civil rights movement to a song about divorce: "Then she said she impregnated, that's the night your heart died / Then you gotta go and tell your girl and report that / Main reason cause your pastor said you can't abort that / Now your driver say that new Benz you can't afford that / All that cocaine on the table you can't snort that / That going to that owing money that the court got / All in on that alimony, uh, yeah-yeah, she got you homie / 'til death but do your part, unholy matrimony."
The album's final song, "Bound 2" samples Ponderosa Twins Plus One's soul classic "Bound" and adds a dash of Brenda Lee's "Sweet Nothin's." Musically, it is the only song on this entire record that could have fit on one of his earlier releases.
During the last few weeks leading up to the release, West brought in producer Rick Rubin to strip these tracks down even more than they already were, resulting in some last minute re-recording of several songs, giving the 40 minute album an unfinished quality about it.
So what do we make of Yeezus. It's certainly the ballsiest effort from an artist who revels in his restlessness. It's also his most in-your-face-album, which concedes to no one, not his fans, and certainly not to his detractors.