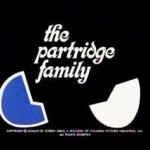 The Friday nights of my wonder years would have never been complete without The Partridge Family.
"The Partridge Family" TV show was based on the real-life family group, The Cowsills, who had hits in the 1960s with "The Rain, The Park and Other Things" (1967) and "Hair" (from the musical of the same name) in 1969. The Cowsills were originally slotted to play themselves in the series; however they weren't trained actors, so the decision was made to put a TV group together.
Shirley Jones, who played the group's mother (Shirley Partridge), was already a well-established actress and a veteran of musical theater. David Cassidy (Keith Partridge) was the son of actor Jack Cassidy and actress Evelyn Ward. In 1956, Jones married Jack Cassidy, making David Cassidy her real life step son. The rest of the cast was filled out with Susan Dey (the fox of the group, especially if you were 11 years old) as Laurie Partridge, Danny Bonaduce as the precocious redhead Danny Partridge, Jeremy Gelbwaks/Brian Forster as youngest boy Chris, Suzanne Crough as youngest sister Tracy, and Dave Madden as Reuben Kincaid, the group's hapless manager.
With the exception of Shirley Jones and David Cassidy, the actors did not appear on their records which were all produced by Wes Farrell and performed by the legendary Hollywood recording studio collective known as the Wrecking Crew. This was the same group of studio musicians who provided music for literally hundreds of big hits from the 1960s by everyone from The Beach Boys and Byrds to Dean Martin and Frank Sinatra. The backing vocals on their records were provided by studio vocalists John and Tom Bahler, Jackie Ward and Ron Hicklin.
Today's Song Of The Day, features both versions of the opening theme of the TV show. The first version, called "When We're Singing," sports different lyrics and a different vocal arrangement than the second, more familiar version, which was called "Come On, Get Happy" and ran for most of the series.
The show made David Cassidy a major teen idol during the 1970s, and spawned a whole host of hits including "I Think I Love You," "Doesn't Somebody Want to Be Wanted," "I'll Meet You Halfway," "I Woke Up In Love This Morning," "Looking Through The Eyes Of Love," and popular albums like "The Partridge Family"," Up To Date"," The Partridge Family Sound Magazine"," A Partridge Family Christmas Card"," the Partridge Family Shopping Bag"," Partridge Family Notebook"," Crossword Puzzle" and "Bulletin Board."
Solo albums were also released by David Cassidy and Danny Bonaduce, although the vocals on the Bonaduce album were sung by session singer, Bruce Roberts, and not Bonaduce. The show ran from September 1970 through March 1974, and when all was said and done, group released nine albums hit albums and placed eleven hits in the charts.