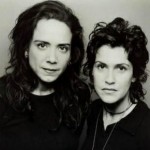 Like so many things in our disposable pop culture, the TV Theme has taken a massive hit over the years. What used to be a staple of every show has now been relegated to a mere few seconds, or even worse completely skipped over.
TV Themes generally came in two varieties. There are themes that were created specifically to establish the premise of the series through the lyrics. Themes like Harry Nilsson's "Best Friend" from The Courtship Of Eddie's Father, "Welcome Back" by John Sebastian from Welcome Back Cotter, "The Ballad of Gilligan's Isle" from Gilligan's Isle, "The Ballad Of Jed Clampett" from The Beverly Hillbillies, "The Fresh Prince of Bel-Air" by Will Smith and Quincy Jones, Vic Mizzy's Addams Family Theme and "Movin' On Up" from The Jeffersons by Ja'net Du Boise are but a few that fall into this category.
The other category includes those that just work as great music, while setting up the feel of the show. These themes are far more evocative of the show themselves because there are no lyrics. Themes like Danny Elfman's theme for The Simpsons, Lalo Schifrin's classic Mission: Impossible, The Ventures' Hawaii Five-O theme, Henry Mancini's Peter Gunn and Quincy Jones' theme from Sanford & Son are all instrumental, yet totally associated with their shows.
Today's Song Of The Day is a TV theme that was written by Wendy & Lisa. Most people know Wendy Melvoin and Lisa Coleman as members of Prince's background band, The Revolution, during the height of his purple streak of hits roughly between 1984 and 1986 and encompassing the records Purple Rain, Parade and Around The World In A Day.
After leaving Prince's purple reign, Wendy & Lisa went on to release several well received albums on their own while also working with the likes of Joni Mitchell, Seal, k.d. lang, Pearl Jam, Liz Phair, Sheryl Crow, Madonna, Gwen Stefani, Eric Clapton and Grace Jones. They also wrote several television themes including those for Crossing Jordan, Heroes, The Bionic Woman and today's Song Of The Day, the theme from Nurse Jackie which also won them an Emmy Award.
Wendy Melvoin's is also part of the Melvoin musical dynasty that includes her father, Mike Melvoin, who was a member of The Wrecking Crew whose session work can be heard on hundreds of 1960s hits by such artists at Glen Campbell, The 5th Dimension, The Monkees, The Byrds and numerous other groups. Her brother, Jonathan was a touring member of Smashing Pumpkins and her twin sister Susannah was once engaged to Prince who wrote the song "Nothing Compared 2 U" about her. She also wrote songs for Madonna and Eric Clapton and has sung on sessions for Rogers Waters, Eric Clapton and Mike Oldfield.
While the TV show has certainly gone downhill over the years, Wendy & Lisa's Nurse Jackie Theme holds its own as a great piece of music.
.