I'm Uncle Marty here with DaytonAiredale, as we change feature ideas to give you another Valentines Day Massacre since it is that day of the year again, the most popular 24 hour period for romance and breakups to happen. Here on program number 626, we begin our 14th year together no matter if you are on the highway or in town, as this is when The 3D RadioActivity Goes Lonesome Again.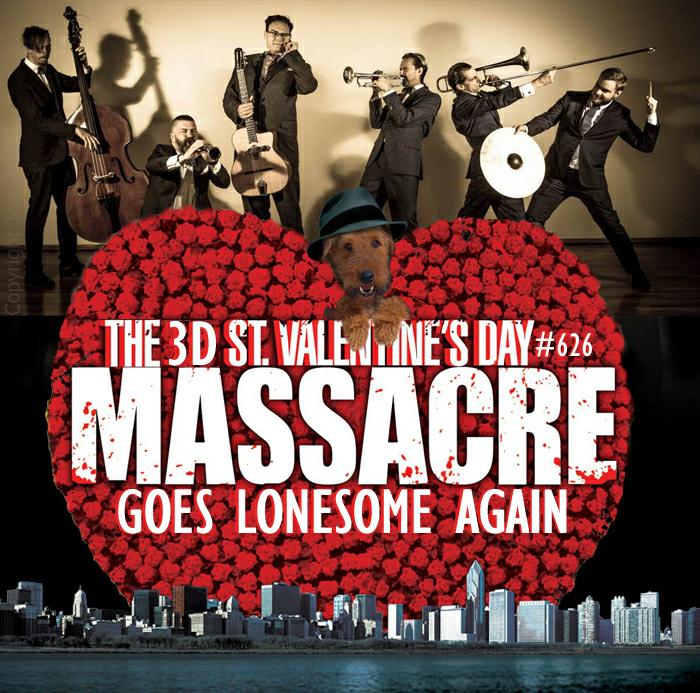 The 3D Valentines Day Massacre went Lonesome Again, so be sure to tune in next time as we go to the FRONT for another year of featured and infrequent fitful philharmonic fun. Got any suggestions? Then tell me by sending   email, or with a message on our Facebook page which has links to every earlier episode and the and airedorable artwork in the photo . Be sure to give us a  "Like" while you're there!  All dogs remind you to find us on  KHEATradio .com in Surprise AZ,   Theacidflashback ,  Denver's MileHiRadio,  TuneIn   and  InternetFM dot com, because the best FM radio is now on the Internet.
Until we meet again, Keep Rockin' On!
…Uncle Marty

"It's not true I had nothing on, I had the radio on."
…Marilyn Monroe