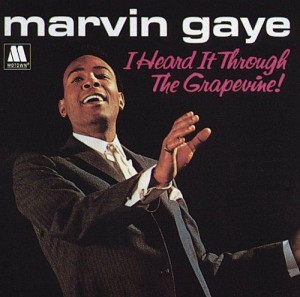 1967, Marvin Gaye recorded his version of "I Heard It Through The Grapevine." The song was first recorded by The Miracles and had also been a million seller in 1967 for Gladys Knight and the Pips.
1967, Paul McCartney visits a Beach Boys recording session and is said to have loaned his production assistant to the track "Vegetables" for the Smile album.
1968, The Mothers of Invention appeared at the Grande Ballroom, Detroit, Michigan.
1968, Drummer Mickey Hart accepts an invitation from Bill Kreuztmann to join the Grateful Dead.
1968, Janis Joplin performed at the Anaheim Convention Center in Anaheim, California.
1970, Doors singer Jim Morrison was dragged off stage by keyboardist Ray Manzarek during a concert in Boston, after Morrison asked the audience, "Would you like to see my genitals?" Theater management quickly switched off the power. Morrison had been arrested in Miami a year earlier for "lewd and lascivious behavior" during a performance.
1970, 27 year-old Paul McCartney issued a press statement, announcing that The Beatles had split, one week before the release of his solo album. McCartney said, "I have no future plans to record or appear with The Beatles again, or to write any music with John". John Lennon, who had kept his much-earlier decision to leave The Beatles quiet for the sake of the others, was furious. When a reporter called Lennon to comment upon McCartney's resignation, Lennon said, "Paul hasn't left. I sacked him."

1971, The Grateful Dead played at East Hall, Franklin & Marshall College in Lancaster, Pennsylvania.
1971, John Denver makes his first appearance on the pop charts with "Take Me Home Country Roads."
1975, Pink Floyd performed at the Seattle Center Coliseum, the first US date of their North American tour.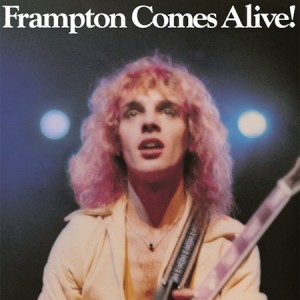 1976, Peter Frampton went to number one on the album chart with Frampton Comes Alive, the biggest selling live album in rock history.
1976, UK music weekly The Melody Maker reviewed a Sex Pistols gig with the words, "I hope we shall hear no more of them."
1982, Iron Maiden scored their first UK number one album with The Number Of The Beast.
1985, Madonna kicked off her very first North American tour by playing the first of three nights at the Paramount Theatre in Seattle, Washington. The Beastie Boys opened for Madonna on this 40-date Virgin Tour.
1993, Depeche Mode entered the US album chart at number one with Songs Of Faith And Devotion.
1994, Over 5,000 fans attended a US public memorial service for Kurt Cobain at Seattle Flag Pavilion.
2003, American singer Little Eva died in Kinston, North Carolina, aged 59. She had the 1962 US number one and UK number two single "The Loco-Motion." Eva was working as a babysitter for songwriters Carole King and Gerry Goffin who asked her to record the song they'd just written. "The Loco-Motion" was also a UK number one hit for Grand Funk Railroad in 1974, and for Kylie Minogue in 1988.
2013, Kate Bush received her CBE for services to music from the Queen at an investiture ceremony at Windsor Castle, England. The singer-songwriter, who was catapulted to fame in 1978 when Wuthering Heights topped the charts, said she was "incredibly thrilled".
Born on April 10: Nate Nelson, The Flamingos (1932); Bunny Livingston, The Wailers (1947); Fred Smith, bass, Television (1948); Dave Pevertt, Savoy Brown, Forghat (1950); Brian Setzer (1959); Katrina Leskanich, Katrina And The Waves (1959); Mark Everett, eels (1963); Andrew Dost, Fun (1983).