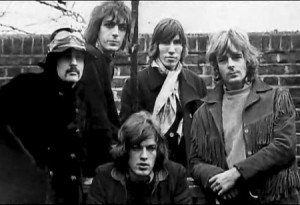 1968, During a European tour, Pink Floyd played two shows at the Piper Club, in Rome, Italy.

1969, Lulu married Bee Gee Maurice Gibb, Brother Barry was the best man. The couple split in 1973.
1969, Jimi Hendrix performed at Ellis Auditorium in Memphis, Tennessee.
1970, Santana, Taj Mahal and It"s A Beautiful Day all appeared at London"s Royal Albert Hall.
1970, Steel Mill, (featuring Bruce Springsteen) played in the Main Gym at Ocean County College in New Jersey. Tickets cost $2.00.
1970, Iron Butterfly perfoms at the Civic Center in Charleston, West Virginia.
1970, Led Zeppelin singer Robert Plant collapses of exhaustion onstage in Phoenix. The band cancels its subsequent show in Las Vegas.
1971, The Allman Brothers Band played at the Harrisburg Area Community College, Harrisburg, Pennsylvania.
1972, Pink Floyd appeared at Symphony Hall, Memorial Arts Center, Atlanta, Georgia.
1973, David Bowie performed at Shibuya Public Hall, Tokyo, Japan.
1974, Queen headlined at Kiel Auditorium, St. Louis, Missouri.
1975, four Bay City Rollers fans were taken to hospital and 35 others required on site treatment after they attempted to swim across a lake to meet their heroes. The group were making an appearance at a BBC Radio 1 fun day at Mallory Park.

1975, John Lennon releases "Stand by Me."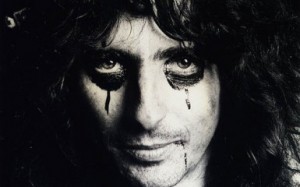 1975, Alice Cooper appears in the TV special Welcome to My Nightmare: The Making online casino of a Record Album.
1976, Bob Dylan performs at the Lakeland Civic Center, Lakeland, Florida.
1978, The Grateful Dead played at the Civic Arena, Pittsburgh, Pennsylvania.
1981, Yes rhythm section Alan White and Chris Squire begin rehearsals with Robert Plant and Jimmy Page. Although their planned supergroup never records anything, it spells the temporary end of Yes.
1984, Michael Jackson underwent surgery in a Los Angeles hospital to repair damage done after his hair caught fire during the filming of a Pepsi commercial.
1987, On the first leg of their Joshua Tree tour, U2 played the second of five nights at the Los Angeles Sports Arena in California.
1996, Bernard Edwards bass guitarist and producer from Chic, died of pneumonia in a Tokyo Hotel room while touring Japan. Also worked with ABC, Power Station, Sister Sledge, Sheila and B. Devotion, Diana Ross, Johnny Mathis, Debbie Harry, Air Supply, and Rod Stewart.
2012, An original and extremely rare 1963 mono copy of the Beatles' Please Please Me album, signed by the Fab Four, sold on an eBay auction for nearly $25,000 (£16.667.) Paul McCartney and John Lennon both signed their names with "love" in royal blue ink whereas George Harrison and Ringo Starr signed their names in midnight blue ink. The autographs were signed in May of 1963.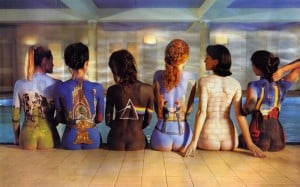 2013, Storm Thorgerson, whose album cover artwork includes Pink Floyd"s The Dark Side of the Moon, died aged 69. A childhood friend of the founding members of the band, he became their designer-in-chief. His credits also include albums by Led Zeppelin, Peter Gabriel and Muse. In 2003, Thorgerson suffered a stroke, from which he recovered. He was later diagnosed with an undisclosed form of cancer, which he battled for several years.
Born on April 18: Paul Rothchild, producer (1935); Glen D.Hardin, The Crickets (1939); Skip Spence, Moby Grape, Jefferson Airplane (1944); Les Pattinson, Echo And The Bunnymen (1958); and Mark Tremonti, Creed (1974)