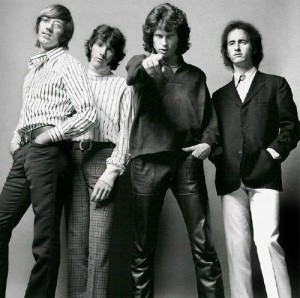 1967, The Doors and The Jefferson Airplane appeared at Cheetah, Santa Monica Pier, Venice, California. This was the largest show The Doors had played to date with a crowd of over 3,000.
1967, The Who appeared at Thalia Theater, Wuppertal, Germany.
1968, Jimi Hendrix and B. B. King performed at the Generation Club, New York.
1969, Yes played at the Marquee Club, London.
1970, Pink Floyd kicked off their second North American tour at The Fillmore East, Manhattan, New York City.
1973, Newly signed to EMI Records, Queen played a showcase gig for their new record label at the Marquee Club, London.
1973, Paul McCartney releases the ballad "My Love," which becomes his second solo chart topper.

1974, Terry Jacks was at number one on the singles chart with "Seasons In The Sun." Jacks became the first Canadian to score a number one since Paul Anka in 1957. The song (written in French by Belgian, Jacques Brel), had English lyrics by poet Rod McKuen.
1974, The Jackson 5 played the first of 15 shows at the MGM Grand Hotel in Las Vegas.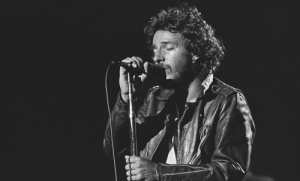 1974, Bruce Springsteen is introduced to Jon Landau, a rock critic who would later become his manager and help produce Born to Run.
1976, American folk singer songwriter Phil Ochs, hung himself at his sisters home in Queens, New York. Wrote 'There But For Fortune', a hit for Joan Baez.
1977, Abba went to number one on the singles chart with "Dancing Queen", the group's 7th US Top 40 hit and first chart topper.
1982, The Grateful Dead played at the Community War Memorial Auditorium in Rochester, New York.
1983, David Bowie was at number one on the UK singles chart with the title track from his latest album Let's Dance, his fourth UK chart topper, and featuring blues guitarist Stevie Ray Vaughan. A US number one as well, it was Bowie's first single to reach the top spot on both sides of the Atlantic.
1988, Dave Prater of soul duo Sam & Dave was killed when his car left the road and hit a tree in Syracuse, Georgia, on his way to his mother's house in Ocilla. He was 50. Prater recorded for Stax Records from 1965 to 1968, with hits including "Soul Man" and "Hold On, I'm Coming."
1991, Record producer Martin Hannett died. He worked with many Manchester acts including The Smiths, New Order, Joy Division, Happy Mondays, Magazine, U2, and The Psychedelic Furs.
1997, Songwriter Mae Boren Axton died aged 82 after drowning in her bath at her home in Hendersonville, Tennessee after an apparent heart attack. Known as the 'Queen Mother of Nashville' she wrote over 200 songs including a co-writing credit on the Elvis Presley hit "Heartbreak Hotel." She was the mother of country singer, songwriter Hoyt Axton.
2009, Randy Cain, a founding member of US soul group The Delfonics died at his home in Maple Shade, New Jersey at the age of 63. The Philadelphia group, whose hits include "La-La (Means I Love You,)" won an R&B Grammy in 1970 for their song "Didn't I Blow Your Mind This Time."
Born on this day: Carl Perkins (1932); Gene Parsons, The Byrds (1944); Phillip Wright, vocals, drums, Paper Lace (1948); Albert Hammond Jr, guitar, The Strokes (1980)