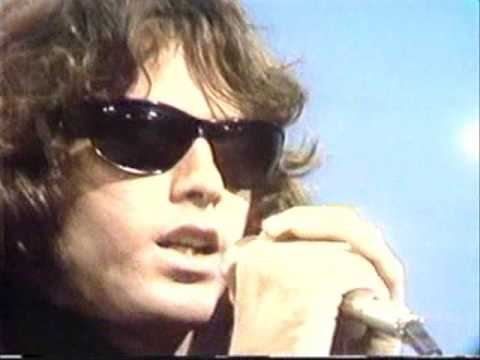 1967, The Doors appeared on The Jonathon Winters Show on CBS TV from Los Angeles.
1967, Bob Dylan releases his long-awaited follow-up to the Blonde on Blonde album, John Wesley Harding. Rolling Stone declares, "Without a doubt this is another major musical step for Bob Dylan. The predominance of country blues, white and black, from Hank Williams to Leadbelly is unprecedented in the new electric music."
1968, Fleetwood Mac played at the Grande Ballroom in Detroit, Michigan.
1969, Led Zeppelin II was at number one on the album charts, it went on to sell over six million copies in the US.
1969, Diana Ross and the Supremes went to number one on the singles chart with "Someday We'll Be Together," the group's 12th chart topper.
1969, Miles Davis was featured on the cover of Rolling Stone magazine, on sale for 35 cents (£0.21).
1969, The Rolling Stones' Let It Bleed reaches number three in the American album charts.
1971, Alice Cooper performed at the Civic Arena in Pittsburgh, Pennsylvania.

1972, The Allman Brothers Band appeared at the Hollywood Sportatorium in Hollywood, Florida.
1974, KISS played at the Memorial Coliseum, Fort Wayne, Indiana.
1975, Queen started a two-week run at number one on the album chart with A Night At The Opera, the group's first chart topping album.
1975, The Faces split became official. Rod Stewart had severed all connections with the group to work as a solo artist, Ron Wood was on permanent loan to the Stones, Ronnie Lane went on to form Slim Chance, and drummer Kenny Jones would join The Who in 1979 following the death of Keith Moon.
1975, The Staple Singers went to number one on the singles chart with "Let's Do It Again," the group's second chart topper.
1976, Blues guitarist Freddie King died of heart trouble and ulcers aged 42. Eric Clapton covered his "Have You Ever Loved A Woman" on his Layla album. King was a significant influence on British and American blues-rock musicians such as Jimmy Vaughan, Ronnie Earl, Peter Green and Eric Clapton.
1977, Aerosmith appeared at the Coliseum in New Haven, Connecticut.
1978, Willie Nelson performed at the Mid-South Coliseum, Memphis, Tennessee.
1979, The Grateful Dead played at the Oakland Auditorium Arena, in Oakland, California.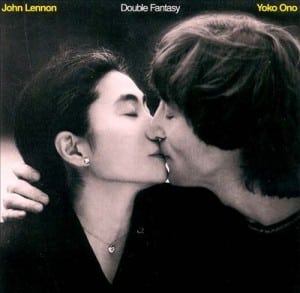 1980, John and Yoko's Double Fantasy album started an eight-week run at number one on the chart. "Just Like Starting Over" started a five-week stay atop the singles charts.
1980, ZZ Top played at Expo Hall, Mobile, Alabama.
1981, American composer, pianist, singer, actor, and bandleader Hoagy Carmichael died aged 82. He is best known for composing the music for "Stardust", "Georgia on My Mind", "The Nearness of You", and "Heart and Soul," four of the most-recorded American songs of all time.
1983, The Police played the first of four sold-out nights at Wembley Arena in London, England, on their Synchronicity world tour.
1984, Frankie Goes To Hollywood, Madness, Nik Kershaw, Gloria Gaynor, Spandau Ballet, The Flying Pickets and Helen Terry all appeared on the Granada TV music show Brighton Rock.
1986, Jackie Wilson had the UK Christmas number one single with "Reet Petite" two years after Wilson's death, following its use in a commercial for Levi's. Written in 1957 by Berry Gordy and Tyran Carlo, the success of the song helped Gordy fund the launch of Motown Records.
1999, Sean "Puff Daddy" Combs and his girlfriend Jennifer Lopez were arrested after a gun was found in their car as they left a Manhattan nightclub. Police were investigating a shooting in the club.
2008, Singer, songwriter, guitarist, Delaney Bramlett died in Los Angeles from complications after gall bladder surgery. He was a member of Delaney, Bonnie & Friends, and worked with George Harrison, The Everly Brothers, John Lennon, Janis Joplin, J.J. Cale, and Eric Clapton.
Born on December 27: Scotty Moore, Elvis Presley guitarist (1931); Mike Pinder, Moody Blues (1941); Pete Quaife, bass, The Kinks (1943); Mick Jones, Foreigner (1944); Lenny Kaye, guitarist, Patti Smith Group (1946); Peter Criss, Kiss (1947); Tracy Nelson, Mother Earth (1947); Terry Bozzio, drummer, songwriter, Missing Persons UK (1950); Karla Bonoff (1952); David Knofler, Dire Straits (1952); Matt Slocum, guitarist, songwriter, Sixpence None the Richer (1972); Hayley Williams, singer-songwriter, Paramore (1988)