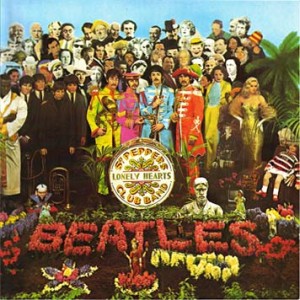 1966, Working at Abbey Road in London, Paul McCartney overdubbed his lead vocal for "When I'm Sixty-Four." Then The Beatles set about remaking a new John Lennon song "Strawberry Fields Forever."
1967, Pink Floyd appeared at the Royal College of Art in London.
1968, Singer and guitarist Graham Nash left The Hollies and started working with David Crosby and Stephen Stills who went on to form Crosby Stills and Nash.
1969, Mick Jagger was quoted saying "I don't really like singing very much, I enjoy playing the guitar more than I enjoy singing and I can't play the guitar either."
1969, On trial in Canada on drug possession charges, Jimi Hendrix told a Toronto court that he had only smoked pot four times in his life, snorted cocaine twice and took LSD no more than five times. Telling the jury that he had now outgrown drugs. They found the guitarist not guilty.
1970, Yes performed at City Hall, Newcastle, England.
1971, This weeks Top selling 8-Track cartridges chart, number 5: Frank Sinatra's Greatest Hits Vol. 2, number 4: Carole King, Tapestry, number 3: Simon and Garfunkel, Bridge Over Troubled Water, number two: Motown Chartbusters Vol. 6, and number one: John Lennon, Imagine.
1972, King Crimson played at the Odeon, Newcastle, England.
1972, Led Zeppelin appeared at the Hardrock Concert Theatre in Manchester, England. Ticket price was £1.25 ($2).
1973, The Grateful Dead performed at Cameron Indoor Stadium on the campus of Duke University, in Durham, North Carolina.
1974, Genesis appeared at the Palace Theatre, Providence, Rhode Island.
1975, Bob Dylan played at Madison Square Garden, New York.
1977, Four people were arrested after a riot broke out when Blondie didn't arrive for a gig in Brisbane. Over 1,000 Australian fans had waited more than an hour for the group to appear on stage, but the gig was cancelled due to singer Debbie Harry being ill.
1979, Styx went to number one on the singles chart with "Babe," the group's only chart topper.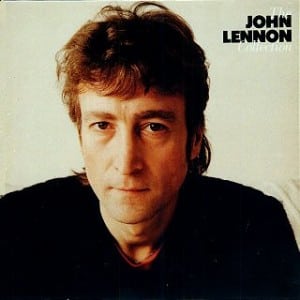 1980, John Lennon was shot five times by 25 year old Mark Chapman outside the Dakota building in New York City where John and Yoko lived. Chapman had been stalking Lennon for days outside the Dakota apartments and asked for an autograph as Lennon walked through the courtyard. As he signed a piece of paper Chapman fired five shots, four of which struck the ex-Beatle. Lennon was rushed to Roosevelt hospital where he was pronounced dead on arrival shortly after 11 pm.
1981, The Rolling Stones performed at the Capital Centre, Landover, Maryland.
1982, American country singer, songwriter Marty Robbins died aged 57 of complications following cardiac surgery. He had the first number one of the '60s in the US with "El Paso."  The song won him a Grammy Award as well. Robbins later portrayed a musician in the 1982 Clint Eastwood film Honkytonk Man.
1984, Frankie Goes To Hollywood were at number one on the UK singles chart with "The Power Of Love." The group's third chart topper of the year and final UK number one.
1995, Courtney Love appeared on the ABC TV show 10 Most Fascinating People, telling host Barbara Walters that she wished she had done "eight thousand million things differently" to have prevented the death of her husband Kurt Cobain.
2000, A plaque to commemorate the 20th anniversary of John Lennon's death was unveiled outside his childhood home in Liverpool.
Born on December 8: Sammy Davis, Jr. (1925);  Jerry Butler, The Impressions (1939);  Bobby Elliott, drums, The Hollies (1941);  Jim Morrison (1943); Mike Botts, drums, Bread (1944); Graham Knight, Marmalade (1946); Greg Allman (1947); Ray Shulman, violinist, guitarist, producer, Simon Dupree and the Big Sound, Gentle Giant (1949); Dan Harman (1950); Kasim Sulton, singer-songwriter, bass, producer Blue Öyster Cult, Utopia (1955); Warren Cuccurullo, guitarist, Duran Duran, Missing Persons (1956); Andrew Edge, drummer, Thompson Twins (1956); Phil Collen, guitar, Def Leppard (1957); Marty Friedman, guitar, Megadeth (1962); Sinéad O'Connor (1966); Corey Taylor, singer, Slipknot (1973); Nick Zinner, guitarist, Yeah Yeah Yeahs (1974)