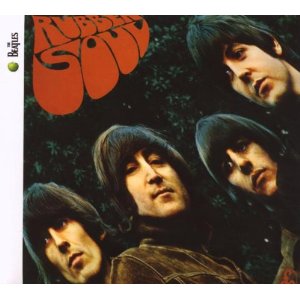 1966, The Beatles Rubber Soul was at number one on the album chart, the group's seventh album chart topper.
1966, Nancy Sinatra went to number one on the US singles chart with "These Boots Are Made For Walking," also a UK chart topper.
1966, David Bowie & The Buzz appeared at The Corn Exchange, Chelmsford, England.
1966, The Who appear at Gliderdrome Bingo Hall in Lincolnshire, England.
1966, The Rolling Stones release "19th Nervous Breakdown." It becomes their ninth hit single, reaching number two on the American charts.
1968, The Who return to Los Angeles and Gold Star studios to finish recording and mixing "Call Me Lightning" and "Little Billy." Prior to this, they head up to the Hollywood Hills for a photo shoot.

1968, Pink Floyd appeared as a last minute replacement for the group Wages of Sin, and performed a gig at the Domino Club, in the Lion Hotel, Cambridge, England.
1969, Yes played at the Marquee Club, London.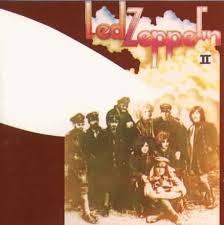 1970, Led Zeppelin received a gold disc for Swedish sales of Led Zeppelin II while in Stockholm. Later that evening they performed at the Konserthuset.
1970, Renaissance played at the Ingman Room in the Student Union, University of Toledo in Toledo, Ohio
1971, Pink Floyd played a concert at Stadthalle, in Offenbach, Germany.
1972, The Allman Brothers Band played at the Salem Armory Auditorium in Salem, Oregon.
1973, During a 9-date tour of Australia and New Zealand, The Rolling Stones played the first of two nights at the Royal Randwick Racecourse in Sydney.
1975, Genesis appeared at the Palais des Grottes, Cambrai, France.
1976, David Bowie performed at Maple Leaf Gardens, Toronto.
1977, The Eagles went to number one on the singles chart with"New Kid On Town," the group's third chart topper.
1977, Sherman Garnes from Frankie Lymon And The Teenagers, died during open-heart surgery. They had the 1956 UK number one and US number six single "Why Do Fools Fall In Love."
1977, Bluesman Booker T. Washington "Bukka" White, who composed "Fixing to Die," is dead in Memphis at age 70.
1979, During a court case between The Sex Pistols and their manager Malcolm McLaren it was revealed that only £30,000 ($51,000) was left of the £800,000 ($1,360,000) the band had earned.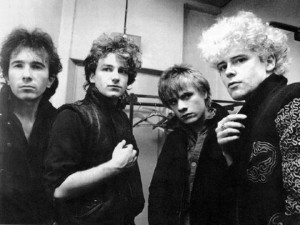 1980, After seeing U2 play at Dublin's National Boxing Stadium in front of 2,400 people, Rob Partridge and Bill Stewart from Island Records in the UK offered the band a recording contract.
1981, The Grateful Dead performed at the Uptown Theater, Chicago.
1983, Michael Jackson's Thriller went to number one on the album chart. It went on to become the most successful albums of all time with sales over 50 million copies.
1986, Roger Daltrey appears on the British TV show Saturday Night lip-syncing to "Under A Raging Moon".
1990, Sinead O'Connor was at number one on the UK singles chart with "Nothing Compares 2 U." Her version of the Prince-penned song was also a chart topping hit in 18 other countries.
2001, Winners at the Brit Awards included Coldplay, Best British group and Best British album for Parachutes, Robbie Williams, Best British Male artist, and Best single for "Rock DJ." Sonique, Best British Female artist, and Best Dance act went to Fat Boy Slim, A1 won Best British Newcomer, while Westlife won Best Pop act. Eminem won Best International Male solo artist and U2 won Outstanding contribution to music.
2008, Drummer Buddy Miles, who played with Jimi Hendrix in his last regular group, Band of Gypsys, died aged 60 at his home in Austin, Texas after struggling with a long-term illness. Born George Allen Miles in Omaha, Nebraska, Buddy's nickname was a tribute to his idol, jazz drummer Buddy Rich. Rich also played with The Delfonics, The Ink Spots, Wilson Pickett, Electric Flag, Stevie Wonder, David Bowie, Muddy Waters and Barry White. His signature song was "Them Changes," a composition he had written and recorded with the Band of Gypsys.
2009, A 10-minute version of The Beatles' "Revolution 1" was leaked onto the Internet, giving some fans a never-before-heard listen of what the White Album sessions must have been like. Only two copies of the take were made when the song was completed on June 4th, 1968. One copy left the studio with Lennon that day and the other remained behind. It was unclear which copy appeared on the bootleg, nor how anyone acquired it.
2015, The childhood home of  Paul McCartney sold for £150,000 at an auction in Liverpool. McCartney moved into the house, in Western Avenue, Speke, at age four with his parents, Jim and Mary, in 1947, and lived in the three-bedroom house for six years.
Born on February 26: Fats Domino (1928); Johnny Cash (1932); Bob "The Bear" Hite, Canned Heat (1945); Mitch Ryder, The Detroit Wheels (1945); Sandie Shaw, singer (1947); Jonathan Cain, Journey, The Babys, Bad English (1950); Michael Bolton (1953); Tim Commerford, Rage Against the Machine, Audioslave (1968); Erykah Badu (1971); Nate Ruess, American singer-songwriter, Fun, The Format (1982)