1964, The Yardbirds played at the Rhythm and Blues Festival at The Town Hall, Birmingham, England.
1966, Liverpool's Cavern Club, made famous by the Beatles' residency there, closes and is later turned into a subway station.
1966, The Who appeared at Eltham Bath in London.
1968, Frankie Lymon was found dead at his mother's house in New York of a suspected drug overdose, he was 25.
1969, Yes played at the Richmond Athletic Grounds, in the London borough of Richmond upon Thames.
1970, Pink Floyd performed at the Refectory Hall, Leeds University, Yorkshire, England.

1970, In an interview with the New Musical Express, Fleetwood Mac's Peter Green talked about his plans to give all his money away. The following year Green confronted his accountant with a gun after he sent him an unwanted royalty check. The guitarist went to jail briefly before being transferred to an asylum and was committed to a mental hospital in 1973. He relaunched his career in the 90's.
1970, Led Zeppelin played a gig in Copenhagen as The Nobs after Eva Von Zeppelin a relative of the airship designer threatened to sue if the family name was used in Denmark.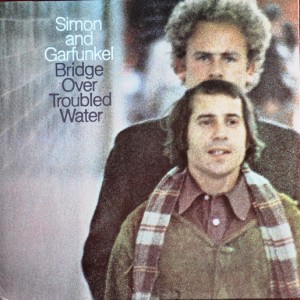 1970, Simon and Garfunkel started a six week run at the top of the singles chart with "Bridge Over Troubled Water."
1970, Billed as "David Bowie's New Electric Band" (so new they haven't got a name yet,) David Bowie played at the Basildon Arts Lab experimental music club at the Basildon Arts Centre in Essex, England. Also on the bill were High Tide, Overson and Iron Butterfly.
1972, George and Patti Harrison were injured in a car crash. Patti was unconscious for several days.
1973, The Grateful Dead performed at the Salt Palace in Salt Lake City, Utah.
1974, Singer songwriter Bobby Bloom shot himself dead in the head at his Hollywood apartment aged 28. Bloom had the 1970 single "Montego Bay."
1975, Genesis played at the Parc Des Expositions, Colmar, France.
1976, Paul Simon's Still Crazy After All These Years was named Best Pop Vocal Performance and Album Of The Year at the 18th annual Grammy Awards. In his acceptance speech, Simon told the audience "I'd like to thank Stevie Wonder for not releasing an album this year."
1977, AC/DC played at the Village Bowl, Bournemouth, England.
1982, King Crimson appeared at the Pritchard Gymnasium, Stony Brook, New York.
1984, Michael Jackson won a record seven Grammy awards including: Album of the year for Thriller, Record of the year and Best rock vocal performance for "Beat It," Best pop vocal performance, Best R&B performance and Best R&B song for "Billie Jean," and Best Recording For Children for E.T The Extra Terrestrial.
1985, David Byron, singer with Uriah Heep died from an epileptic fit and liver disease aged 38. Had a hit with "Easy Livin" from the 1972 album Demons and Wizards.
1989, Bob Dylan recorded the first sessions for the Oh Mercy album at The Studio, New Orleans, Louisiana. What became Dylan's 26th studio album, released by Columbia Records in September 1989 was produced by Daniel Lanois.
Born February 28: Marty Sanders, Jay and the Americans (1941); Brian Jones, The Rolling Stones (1942); Donnie Iris (1943); Ronnie Rosman, Tommy James & The Shondells (1945); Geoff Nichols, Black Sabbath (1948); Cindy Wilson, The B-52's (1957); Ian Brown, The Stone Roses (1966); Patrick Monahan, Train (1969); and Jake Bugg (1994)