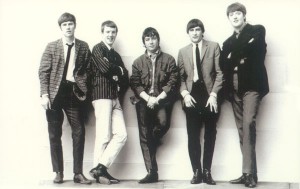 1964, The Animals continued to top the UK singles charts with "The House Of The Rising Sun." Recorded in one take, this was the first number one to have a playing time of more than four minutes.
1964, The Supremes record "Come See About Me," which later goes to number one.
1965, Paul McCartney was presented with five Ivor Novello Awards at a lunch party at The Savoy, London. John Lennon refused to attend. Paul was 40 minutes late after he had forgotten about the engagement.
1967, Pink Floyd performed "See Emily Play" live for the second of three times on Top Of The Pops. It was broadcast on BBC1 TV.
1968, Black Sabbath played their first gig at a small backstreet Blues club in Birmingham, England.
1968, Pink Floyd, supported by The Rationals, performed at Fifth Dimension in Ann Arbor, Michigan.

1968, On the album charts, Simon & Garfunkel's Bookends is number one for the third week.
1969, Iron Butterfly played at Musicarnival in Warrensville Heights, Ohio. Musicarnival was a music "tent" theater, among the first of its kind. The theater was used for performances of musicals, operettas and operas, but also hosted a number of famous musicians and rock bands, and had a capacity of 2,563.
1969, Over 100 US radio stations banned The Beatles new single "The Balled Of John and Yoko, due to the line "Christ, you know it ain't easy," calling it offensive.
1969, New York's Flushing Meadows Singer Bowl plays host to a festival including sets from the Jeff Beck Group, Vanilla Fudge, Jethro Tull, Ten Years After, and Led Zeppelin. Led Zeppelin literally play a set that no one can follow, and Vanilla Fudge pull out of the lineup rather than try to top the heavy metal quartet. During the Jeff Beck Group's set, John Bonham strips off his clothes and has to be bundled off stage. The evening ends with various musicians performing "Jailhouse Rock."
1972, During a North American tour The Rolling Stones played the first of two nights at the Cobo Hall, Detroit, Michigan.
1973, Bob Dylan releases his soundtrack to Pat Garrett and Billy the Kid.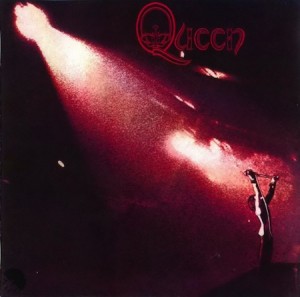 1973, Queen release their self-titled debut album.
1974, Elton John started a two-week run at number one on the UK album chart and a four-week stint on the US album charts with Caribou, his third chart topping album.
1974, Eric Clapton releases his hit version of Bob Marley's "I Shot the Sheriff."
1974, Bruce Springsteen and the E Street Band played the first of a three night, six show residency at the newly-opened Bottom Line in New York City. The shows received rave reviews and created a buzz in the music industry.
1974, Crosby, Stills, Nash, & Young play the Oakland-Alameda Coliseum in Oakland, California.
1975, Aerosmith appeared at the International Center Arena, Honolulu, Hawaii.
1976, The first issue of UK punk fanzine Sniffin' Glue was published, with features on The Stranglers, Ramones and Blue Oyster Cult. Former bank clerk Mark Perry edited the fanzine.
1977, New York is hit by a blackout that interrupts gigs all over Manhattan. While Boz Scaggs packs up and goes home, the enterprising NRBQ find some flashlights and carry performing acoustically.
1978, The Rolling Stones performed at the Superdome in New Orleans.
1979, Pete Townshend played at the Rainbow Theatre, London.
1985, At 12.01 Status Quo started the Live Aid extravaganza, held between Wembley Stadium, London and The JFK Stadium, Philadelphia. The cream of the world's biggest rock stars took part in the worldwide event, raising over $60 million (£40million.) TV pictures beamed to over 1.5 billion people in 160 countries made it the biggest live broadcast ever known. Artists who appeared included Paul McCartney, Phil Collins, The Who, U2, David Bowie and Mick Jagger, Queen, Tina Turner, The Cars, Neil Young, Tom Petty, Bob Dylan, Bryan Adams, Hall and Oates, Lionel Richie and Led Zeppelin.
1985, Duran Duran became the first artists to have a number one on the US singles chart with a James Bond theme when "A View To A Kill," went to the top of the charts.
1985, Elton John re-signed with MCA Records in America, his five-album deal being worth $8 million, the biggest advance in history at the time.
1987, Representatives of fifty of America's largest record retailers were guests at Michael Jackson's home in Encino, California to preview his new album, Bad. The LP would go on to sell over 30 million copies worldwide.
1991, Bryan Adams went to number one on the UK singles chart with "Everything I Do I Do It For You," which was featured on the soundtrack for the film Robin Hood: Prince of Thieves. It stayed at number one for a record-breaking 16 weeks, breaking a record held since 1955. It was also a chart topper in the US for 7 weeks, and a hit in 16 other countries. It won a Grammy Award for Best Song Written Specifically for a Motion Picture in 1992.
1996, Over 2,000 guitar players, including Chet Atkins and Jeff "Skunk" Baxter, set a new world record for the largest jam session ever when they played "Heartbreak Hotel" for 75 minutes at Nashville's Riverfront Park. The previous record was set in Vancouver, Canada on May 7th, 1994, when Randy Bachman led 1,322 amateur guitarists in a performance that lasted 68 minutes.
2004, Arthur "Killer" Kane, bass player with The New York Dolls, died aged 55 after checking himself in to a Los Angeles emergency room, complaining of fatigue. He was quickly diagnosed with leukemia, and died within two hours. The influential American band formed in 1972 and made just two albums, the 1973's New York Dolls and 1974's Too Much Too Soon.
2012, Roger Waters' tour The Wall Live, topped worldwide concert ticket sales for the first half of 2012. The show based Pink Floyd's hit 1979 album, took $158.1m (£102.3m) beating Bruce Springsteen and Madonna. Waters sold 1.4 million tickets according to Pollstar magazine, which tracks the live concert business
Born on July 13: Roger McGuinn (1942); Stephen Jo Bladd, drums, The J Geils Band (1942); Cheech Marin (1946); Mark "The Animal" Mendoza, bassist Twisted Sister (1955)