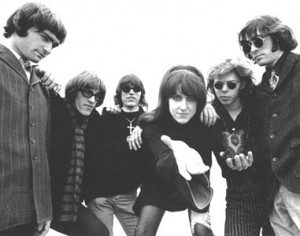 1967, Jimi Hendrix and the Jefferson Airplane perform at San Francisco's Fillmore.
1968, The Who appeared at Durham University, Durham, England.
1969, Young David Bowie signs with Mercury Records. The label has to wait three years for him to produce a successful follow-up to "Space Oddity."
1969, Jimi Hendrix plays the Newport Jazz Festival for a whopping $125,000. At the time it's the largest fee ever for a concert appearance.
1973, On American Bandstand's 20th anniversary show, Dick Clark welcomes Little Richard, Paul Revere & the Raiders, Cheech & Chong, and Three Dog Night.
1974, Bob Dylan and the Band release the live album "Before the Flood."
1974, Van Morrison, The Allman Brothers, The Mahavishnu Orchestra, Tim Buckley, The Sensational Alex Harvey Band and The Doobie Brothers all appeared at Knebworth Park, Stevenage, England. A special PA system was used for the event, claiming to be the best ever for an outside show, weighing 12 tons and needing five technicians.

1975, Elton John, The Beach Boys, Joe Walsh, Rufus and The Eagles all appeared in front of 120,000 fans at Wembley Stadium, London. Tickets cost $5.95.
1975, Captain and Tennille started a four week run at number one on the singles chart with the Neil Sedaka song "Love Will Keep Us Together."
1975, Guitarist Ritchie Blackmore quit Deep Purple to form his own group Rainbow.
1975, The Eagles and The Doobie Brothers both appeared at the Oakland Coliseum, California, Elton John made a surprise appearance with both groups during the concert.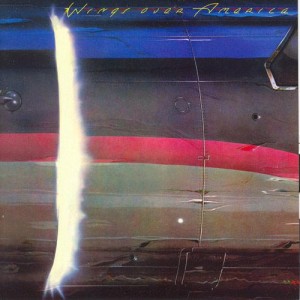 1976, Touring North America for the first time Wings played the last dates of their 31-date tour with three nights at the Los Angeles Forum. Several songs from the June 23rd show appeared on the album Wings over America.
1976, The Grateful Dead played at the Tower Theater in Philadelphia, Pennsylvania.
1977, Aerosmith played at the Tarrant County Convention Center in Fort Worth, Texas, on their 81-date Draw The Line Tour.
1980, The Beach Boys, Santana, Mike Oldfield, Elkie Brooks, Lindisfarne and The Blues Band all appeared at Knebworth '80, in Knebworth Park, England
1986, Phil Collins, Dire Straits, Tina Turner and Elton John all appeared at the fourth annual Prince's Trust Rock Gala held in London.
1986, Genesis Invisible Touch became the band's fourth UK number one album.
2001, John Lee Hooker, American blues singer and guitarist died in his sleep aged 83. His songs have been covered by many artists including Cream, AC/DC, ZZ Top, Led Zeppelin, Jimi Hendrix, Van Morrison, The Yardbirds, The Doors and The White Stripes. He appeared and sang "Boom,Boom" in the 1980 movie The Blues Brothers.
2011, Maroon 5 released "Moves Like Jagger," featuring Christina Aguilera. The video featured old footage of Jagger and his iconic dance moves. The song was nominated for a Grammy Award for Best Pop Duo/Group Performance at the 54th Grammy Awards.
Born on June 21: Lalo Schifrin, composer, Mission Impossible theme, Cool Hand Luke, Bullit soundtrack (1932); Miguel Vicens, Los Bravos (1944); Ray Davies (1944); Greg Munford, Strawberry Alarm Clock (1949); Nils Lofgren (1951); and Michael Einziger, Incubus (1976)