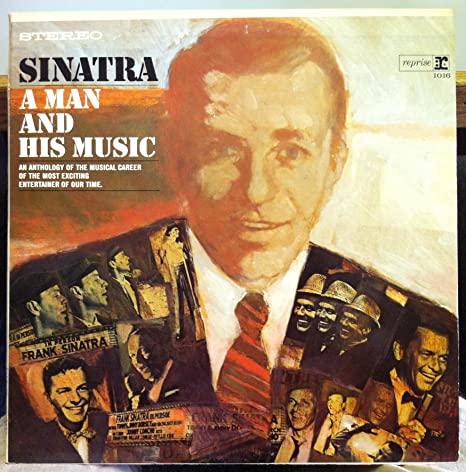 1967, The ninth annual Grammy Awards are held. Frank Sinatra's Sinatra, A Man and His Music wins Album of the Year, while "Strangers in the Night" is named Record of the Year. John Lennon and Paul McCartney win the Song of the Year Grammy for "Michelle."
1967, Engelbert Humperdinck was at number one on the singles chart with "Release Me." The singer's first of two number ones, the song spent six weeks at the top of the chart and a record fifty-six weeks on the chart.
1968, Blue Cheer give birth to heavy metal when their interpretation of "Summertime Blues" is released. The single goes to number 14.
1968, "Call Me Lighting" backed with "Dr. Jekyll and Mr. Hyde" enters the US charts. It reaches number 40 in the Billboard charts and number 38 in Cash Box. That night The Who perform at New Edmonton Gardens in Edmonton, Alberta, Canada. After the show they are thrown out of their hotel's English-style pub for having long hair. In response John writes the song "What Are We Doing Here?"

1969, John Lennon and Yoko Ono perform at a jazz festival in Cambridge, England, where they record "Let's Go On Flying," "Snow Is Falling All the Time," "Don't Worry Kyoko," "Song for John," and "Cambridge 1969." It's the first time a Beatle has performed solo.
1970, Genesis appears at the Mistrale Club, Beckenham, in the London Borough of Bromley, England.
1972, Yes appeared at the Onondaga County War Memorial, Syracuse, New York.
1973, David Bowie played at the Masonic Temple Auditorium, Detroit, Michigan.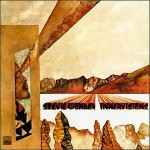 1974, Stevie Wonder won four awards at the Grammys. Innervisions is named Album of the year, while Best R&B song and Best vocal go to "Superstition" and "You Are The Sunshine Of My Life" wins for Pop vocal performance. Joel Dorn (producer) and Roberta Flack take home a statue for "Killing Me Softly With His Song."
1974, Terry Jacks started a three week run at number one on the singles chart with "Seasons In The Sun."
1975, A policeman who stopped a Lincoln Continental for running a red light in Los Angeles was surprised to find Paul McCartney at the wheel with his wife Linda. The cop detected a smell of marijuana and on searching the car found eight ounces of the drug. Linda was arrested for the offense.
1976, The Who appeared at the Pavillon de Paris, Paris.
1977, Black Sabbath performed at The Apollo, Glasgow, Scotland.
1977, The Jam played the first of a five-week Wednesday night run at The Red Cow, Hammersmith, London. The group had just signed a four-year recording contract with Polydor records.
1977, AC/DC appeared at The Top Rank in Swansea, England.
1977, David Bowie and Iggy Pop played at Newcastle City Hall, Newcastle, England.
1978, Eric Clapton performed at the Boutwell Auditorium, Birmingham, Alabama.
1979, Rush appeared at the Dallas Convention Center, Dallas, Texas.
1979, Stevie Ray Vaughn played at Soap Creek Saloon, Austin, Texas.
1980, ZZ Top performed Dane County Coliseum, Madison, Wisconsin.
1983, A new digital audio system, a five-inch compact disc containing up to 1 hour of music was launched by Sony, Philips and Polygram.
1985, Phil Collins started a five-week run at number one on the UK chart with his third solo LP No Jacket Required.
1985, The Smiths were at number one on the UK indie charts with "How Soon Is Now."
1991, 21 years after it's first release, "All Right Now" by Free made it to number two in the UK singles chart after being re-issued to coincide with its use in a Wrigley's Chewing gum TV ad.
1991, French singer Serge Gainsbourg died of a heart attack. Famous for his 1969 UK chart topping duet with Jane Birkin on "Je t'aime… Moi non plus." During his career, he wrote the soundtracks for more than 40 films.
1996, Oasis scored their second UK number one single when "Don't Look Back In Anger" went to number one. From the band's What's The Story Morning Glory'album. It was the first Oasis single to feature Noel on lead vocals instead of his brother, Liam Gallagher.
1999, Dusty Springfield died after a long battle against cancer, aged 59. The British singer had her first UK hit single in 1963 with "I Only Want To Be With You," which reached number four, the 1966 UK number one and US number four single with "You Don't Have To Say You Love Me," plus over 15 other UK Top 40 singles.
2003, Singer, songwriter Hank Ballard died from throat cancer. He wrote and recorded "The Twist" but it was only released on the B-side of a record. One year later, Chubby Checker debuted his own version of "The Twist" on Dick Clark's Philadelphia television show. It topped the charts and launched a dance craze that prompted the creation of other Twist songs, including "Twist and Shout" by the Isley Brothers and "Twistin' the Night Away" by Sam Cooke.
2008, Canadian guitarist, singer, Jeff Healey, died of cancer. Healey lost his sight to retinoblastoma, a rare cancer of the eyes when he was eight months old, resulting in his eyes being surgically removed. After living cancer-free for 38 years, he developed sarcoma in his legs. Despite surgery for this, the sarcoma spread to his lungs and ultimately was the cause of his death. Healey released over 12 albums, presented a long running radio show and worked with many artists including Stevie Ray Vaughan, Buddy Guy, BB King, ZZ Top & Eric Clapton.
2013, A pencil doodle by Paul McCartney when he was a teenager sold for over $5,000. The sketches were drawn by McCartney during the late 1950's while a student at the Liverpool Institute High School For Boys. The drawings showed multiple faces with different expressions on a single sheet of paper in pencil. The auction house said the drawing sold for £3,764.
2021, Neville O'Riley Livingston, better known as Bunny Wailer, died at age 73 from complications of a stroke. The Jamaican singer-songwriter and percussionist was an original member of reggae group The Wailers, along with Bob Marley and Peter Tosh. Livingston is a three-time Grammy Award winner. In October 2018, Wailer suffered a minor stroke, resulting in speech problems. After suffering another stroke in July 2020, he was hospitalized at Andrews Memorial Hospital in Kingston, Jamaica, where he eventually died.
Born on March 2: Kurt Weill (1900); Lawrence Payton, American singer-songwriter, producer, Four Tops (1938); Lou Reed (1942); Rory Gallagher (1949); Karen Carpenter (1950); Dale Bozzio, American singer, Missing Persons (1955); John Cowsill (1956); Mark Evans, bass, AC/DC (1956); John Bon Jovi (1962); Chris Martin, singer-songwriter, Coldplay (1977);