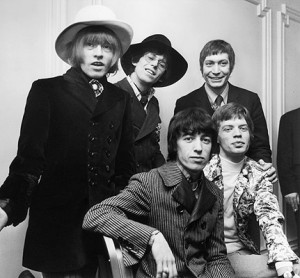 1967, During a European tour The Rolling Stones appeared at the Bremen-Stadthalle in Germany. Also on the tour, The Easybeats and The Creation.
1967, Working at Abbey Road studios The Beatles finished recording "Good Morning Good Morning." They then started work on a new song "With a Little Help From My Friends," (originally titled "Bad Finger Boogie,") recording 10 takes of the rhythm track, then Ringo overdub a double-tracked lead vocal.
1968, Sly & the Family Stone performed at the Grande Ballroom in Detroit, Michigan.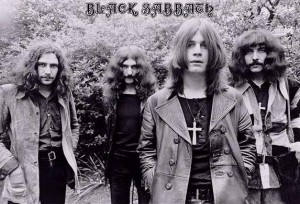 1968, Glen Campbell gets his big break when the Smothers Brothers make him the host of the Summer Replacement Variety Hour.
1969, John Lennon and Yoko Ono, Black Sabbath, The Crazy World Of Arthur Brown, Curved Air, J.J. Jackson's Dilemma, Shy Limbs, Spontaneous Music Ensemble, Sunflower Brass Band and Toe Fat all appeared at the London Free Easter Festival in Bethnal Green, London, England.
1969, Janis Joplin performed at the San Diego Sports Arena in San Diego, California.
1969, Blood Sweat & Tears went to number one on the US album chart with their self- titled album.
1970, Led Zeppelin played at Hofheinz Pavillion at the University of Houston in Houston, Texas. Tickets cost $6.50.
1970, John Lennon and Yoko Ono announce that Yoko is pregnant with John's son.

1972, Pink Floyd performed at the Free Trade Hall, Manchester, England.
1973, Roxy Music appeared at City Hall, Newcastle, England.
1973, Dr. Hook appear on Rolling Stone's cover shortly after making a splash with their hit "The Cover of Rolling Stone." Just like the lyrics in the song, the band members buy five copies of the magazine to give to their mothers.
1974, King Crimson played at Stadthalle, Heidelberg, Germany.
1975, Labelle went to number one on the singles chart with "Lady Marmalade," the group's only chart topper.
1975, Blow By Blow, the sixth studio album by Jeff Beck (post Yardbirds). Beck went fusion and did it well. It was produced by George Martin, Blow By Blow peaked at number four in the US charts, went platinum, and scored a Grammy for Best Instrumental Album.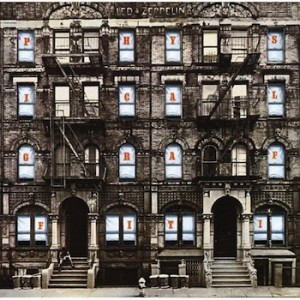 1975, Led Zeppelin had all their six albums in the Top 100 chart in the same week with their latest album Physical Graffiti at number one.
1976, Electric Light Orchestra appeared at Capital Centre, Landover, Maryland.

1976, during a European tour Neil Young started a three night run at the Hammersmith Odeon in London.
1978, David Bowie kicked off his Low / Heroes 77-date World Tour at San Diego Sports Arena in San Diego, California.
1979, After attending a Dire Straits show during their residency at the Roxy in Los Angeles, Bob Dylan asked Mark Knopfler and drummer Pick Withers to play on the sessions for his next album. Slow Train Coming was the album, recorded in Muscle Shoals in May of 1979, with Jerry Wexler producing. Dylan had first heard Dire Straits' Mark Knopfler when his assistant Arthur Rosato played him the single "Sultans of Swing."
1980, Mantovani, (Annunzio Paolo Mantovan), orchestra leader died aged 74. Born in Italy his family moved to England in 1912, where he studied at Trinity College of Music in London. He recorded over 50 albums for Decca records, including Song from Moulin Rouge and Cara Mia, both reached number one in the UK. In the United States, between 1955 and 1972, he released over 40 albums with 27 reaching the Top 40 and 11 the Top Ten. His biggest success was with the album Film Encores, which made it to number one in 1957.
1980, Rush played at the Pacific Coliseum, Vancouver, Canada.
1980, Pink Floyd's Dark Side Of The Moon, spent its 303rd week on the album chart, beating the record set by Carole King's album Tapestry. The album remained in the US Billboard charts for 741 discontinuous weeks from 1973 to 1988, longer than any other album in chart history. After moving to the Billboard Top Pop Catalog Chart, the album notched up a further 759 weeks, and had reached a total of over 1,500 weeks on the combined charts by May 2006.
1985, Roger Waters appeared at The Spectrum, Philadelphia.
1986, Austrian singer Falco started a three-week run at number one on the US singles chart with "Rock Me Amadeus," also a number one in the UK. Falco became the first German speaking artist to achieve a chart topping single on the US charts.
2001, Brian Wilson was honored in a three hour tribute at New York's Radio City Music Hall. Guest performances included Billy Joel, Paul Simon, The Go-Gos, and the trio of Carly Simon, David Crosby, and Jimmy Webb. Also singing Beach Boy songs were Ann and Nancy Wilson, Elton John, and Aimee Mann. Brian Wilson himself joined the fun when he took the stage for the final three songs, "Barbara Ann," "Surfin' U.S.A.," and "Fun, Fun, Fun."
Born on March 29: Vangellis (1943); Chad Allen, The Guess Who (1943); Michael Brecker (1949); Perry Ferrell, Jane's Addiction (1959)