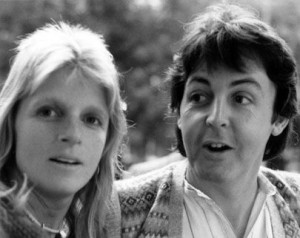 1966, Pink Floyd played at The Marquee Club, Wardour Street, London. They were billed as the Pink Floyd Sound, as part of their "Spontaneous Underground" period.
1967, Paul McCartney is hanging out with Keith Moon and Eric Burdon at a Georgie Fame concert at the Bag O'Nails club in London. The young American photographer that captured The Who's during their March visit to New York, Linda Eastman, is there and Paul meets her for the first time.  They would get married on March 12, 1969.
1968, George Harrison and Ringo Starr attended the premiere of 'Wonderwall' at the Cannes Film Festival.
1968, At a press conference, Paul McCartney and John Lennon say they've ended their association with the Maharishi Mahesh Yogi.

1969, John Lennon's Life With The Lions was released on Apple's avant-garde imprint Zapple. One side of the album was recorded on a cassette player at London's Queen Charlotte Hospital during Yoko Ono's pregnancy which ended in a miscarriage.
1970, A Pink Floyd concert at London's Crystal Palace is so loud it kills fish in a nearby lake.
1970, In the new releases section of the local record store is the self-titled debut from the mighty Black Sabbath.
1970, The Grateful Dead played at the Fillmore East in New York. This show has been commercially released as Road Trips: Vol 3, Number 3.
1971, Crosby Stills Nash & Young scored their second number one album with 4 Way Street.
1971, Paul McCartney releases his album Ram.
1973, Bob Marley and The Wailers played the first of four sold-out nights at the Speakeasy in London, England as part of their Catch A Fire Tour.
1974, Bill Wyman releases the first solo album by a Rolling Stone, Monkey Grip.
1974, Frank Zappa and his wife announced the birth of their third child, a boy named Ahmet Rodan, after the Japanese movie monster that lived of a steady diet of 707 planes.
1975, Fleetwood Mac debut their new lineup in El Paso, Texas. It's the first incarnation of the band that includes Stevie Nicks, Lindsey Buckingham, Mick Fleetwood, and John and Christine McVie.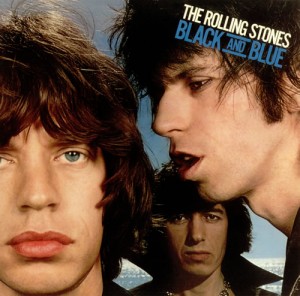 1976, The Rolling Stones went to number one on the album chart with Black And Blue, the group's sixth No.1 album.
1977, The Grateful Dead performed at the St. Louis Arena in St. Louis, Missouri.
1981, Former Sex Pistol John Lydon's band Public Image Ltd performed a show at New York's Ritz Club posing behind a video screen while the music was played from tapes. They were showered with missiles and eventually booed off stage.
1982, Asia went to number one on the US album chart with their self-titled album. It spent a total of nine weeks at number one and became the best-selling album in the US for 1982. The supergroup included former members of several veteran progressive rock bands, namely bassist/vocalist John Wetton (formerly King Crimson, Roxy Music, Uriah Heep, U.K., Wishbone Ash), guitarist Steve Howe (Yes), keyboardist Geoff Downes (Yes, The Buggles) and drummer Carl Palmer ( The Crazy World of Arthur Brown, Atomic Rooster, Emerson, Lake & Palmer).
1994, Blur scored their first UK number one album with Parklife, which went on to spend over two years on the chart. The album featured four UK hit singles, "Girls & Boys," "End of a Century," "Parklife," and "To the End."
Born on this day: Graham Goble, Little River Band (1946); Brian Eno (1948); and Mike Oldfield (1953)