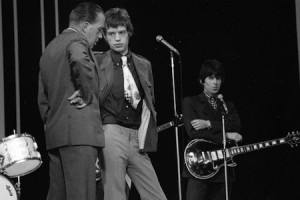 1965, Although he swore he would never allow the band to appear on his show again, Ed Sullivan plays host to the Rolling Stones for a second time. To prevent any disturbances among the group's fans, the Stones are locked in the Ed Sullivan Show studios for the entire day. They perform "The Last Time," "Little Red Rooster," "Everybody Needs Somebody," and "2120 South Michigan Avenue."
1967, Capitol Records announces that the Beach Boys have abandoned their sessions for the album Smile. It becomes one of the most fetishized lost albums in pop history.
1969, The Who gave a press preview of their new rock opera Tommy at Ronnie Scott's in London, England.
1969, The Allman Brothers Band played at College Discotheque, Macon, Georgia.
1969, The Beatles recorded a re-make of the new George Harrison song "Something" at Abbey Road Studios in London. They record 36 takes of the song, which included Billy Preston on piano.
1969, Jimi Hendrix appears at Cobo Arena, Detroit, Michigan.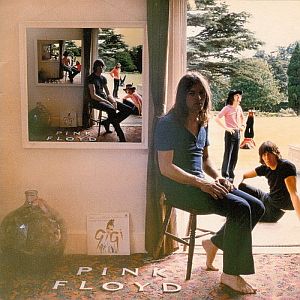 1969, Pink Floyd appeared at Manchester Chamber Of Commerce, England. The show was recorded for the forthcoming album Ummagumma.
1970, One hit wonder Norman Greenbaum was at number one on the singles chart with "Spirit In The Sky."
1971, Hawkwind played at The Roundhouse, Chalk Farm, London.
1972, Bruce Springsteen auditioned for CBS Records A&R man John Hammond in New York. Springsteen played a short set for him in his office. Hammond was so impressed that he arranged a real audition that night at the Gaslight Club in New York for other Columbia executives.
1973, King Crimson played at Alpine Arena, Pittsburgh, Pennsylvania.
1974, Genesis performed at Massey Hall, Toronto.
1975, Alice Cooper appears at Maple Leaf Gardens, Toronto.
1977, Eric Clapton records "Wonderful Tonight."
1978, David Bowie performed at the Civic Centre Arena, Ottawa, Canada.
1978, Kate Bush was on the UK charts with her debut album The Kick Inside. The album which featured the singer's number one hit "Wuthering Heights" and peaked at number three.
1979, Roxy Music played at De Montfort Hall, Leicester, England.
1980, Joy Division played what would be their last gig with singer Ian Curtis when they appeared at Birmingham University, England. Curtis committed suicide two weeks later.
1980, The Grateful Dead performed at the Coliseum in Hampton, Virginia.

1991, Nirvana booked time at Sound City Studios in Van Nuys, California for 16 days. With a modest budget of $65,000 and Butch Vig producing, the band started recording what would become the Nevermind album
Born on this day: Bing Crosby (1904); Engelbert Humperdinck (1936); Lesley Gore (1942); Lou Gramm, Foreigner (1950); Lilly Allen (1985)
Get more Today in Rock History.