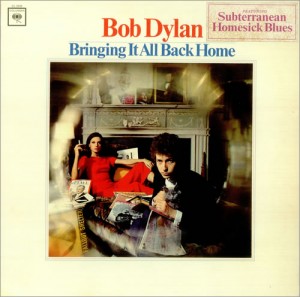 1965, Bob Dylan's album Bringing It All Back Home was at number one on the UK charts, his second chart topping album. It would be displaced the following day by the soundtrack to The Sound of Music.
1965, The Beach Boys started a two week run at number one on the US singles chart with "Help Me Rhonda," the group's second US chart topper.
1967, The Move, Cream, Jimi Hendrix Experience, Zoot Money and Pink Floyd all appeared at the Tulip Bulb Auction Hall in Spalding, Lincs, England. Tickets cost £1 ($1.60).
1969, Crosby, Stills & Nash released their self-titled debut on Atlantic Records label. It spawned two top 40 hits, "Marrakesh Express" and "Suite: Judy Blue Eyes."
1969, The Who appeared at the Kinetic Playground in Chicago.
1970, Pink Floyd's soundtrack to the Michelangelo Antonioni film Zabriske Point had its UK album release. It featured previously unreleased Pink Floyd tracks "Heart Beat, Pig Meat," "Crumbling Land," and "Come In Number 51, You're Time Is Up."
1970, Jethro Tull played at the Eastown Theater in Detroit, Michigan.

1971, The Rolling Stones started a two week run at number one on the American singles chart with "Brown Sugar." The song was purportedly about Mick Jagger's affair with American singer Marsha Hunt. It was the band's sixth chart topper, and a number two hit in the UK.
1971, Three dozen Grateful Dead fans were treated for hallucinations caused by LSD after they unwittingly drank spiked apple juice served at a gig at San Francisco's Winterland. This was the first of two nights at Bill Graham's venue. Tickets cost $2 (£ 1.25).
1972, Paul McCartney releases his bizarre interpretation of "Mary Had a Little Lamb" as Wings. It barely makes the top thirty on the charts. McCartney apparently was making a point about censorship after the BBC banned his political single "Give Ireland Back to the Irish."
1973, Record executive Clive Davis is fired from Columbia for misappropriating $100,000. He later founded Arista Records and engineered Santana's comeback with Supernatural.
1973, David Bowie performed at Victoria Hall, Stoke-on-Trent, England.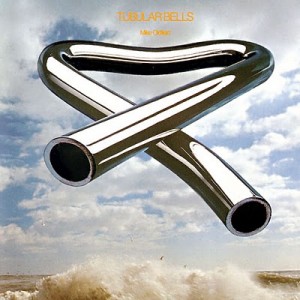 1973, Mike Oldfield releases his ambient masterpiece Tubular Bells. The opening piano solo was used briefly in the soundtrack to the William Friedkin film The Exorcist (also released in 1973), and the album gained considerable airplay because of the film's success.
1973, Roger McGuinn performs his first solo gig at New York's Academy of Music and confirms rumors that his band The Byrds is finished.
1975, Aerosmith were at Cobo Arena in Detroit, and Rush appeared at the Sahara Hotel in Las Vegas.
1976, Diana Ross started a two week run at number one on the US singles chart with "Love Hangover," her fourth chart topper.
1976, ZZ Top appear at Groves Stadium, Winston-Salem, North Carolina.
1977, Fleetwood Mac, Bob Seger, Chick Corea, Stanley Clarke and Kenny Logins all appeared at the Tangerine Bowl, Orlando, Florida. Tickets cost $10 – $12.50.
1977, Manchester band Warsaw, (later to become Joy Division) made their live debut supporting The Buzzcocks at The Electric Circus, Manchester, England.
1979, Yes performed at the McNichols Sports Arena, Denver, Colorado.
1980, Thin Lizzy played at the Hammersmith Odeon in London.
1980, The Grateful Dead performed at the Civic Center in Des Moines, Iowa.
1981, Bruce Springsteen appeared at the Wembley Arena in London.
1983, Styx played at the Mississippi Coast Coliseum in Biloxi.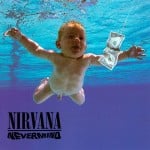 1991, After just completing the recording of the Nevermind album, Nirvana played a last-minute show at the Jabberjaw in Los Angeles. In the audience was Iggy Pop, Dave Grohl's girlfriend and L7 bassist Jennifer Finch who brought along her best friend Courtney Love.
1997, Singer songwriter Jeff Buckley disappeared after talking a swim in the Mississippi River, his body was found on six days later, after being spotted by a passenger on a tourist riverboat.
1997, The Manic Street Preachers won the best song award for "A Design For Life" at the 42nd Ivor Novello awards. Other winners included The Spice Girls for Hit of the year with "Wannabe," Elvis Costello for Outstanding contribution to music. George Michael won Songwriter Of The Year and Most Performed work for "Fastlove."
1999, Skeletal remains were found by photographers looking for old car wrecks to shoot at the bottom of Decker Canyon near Malibu, California. Based on forensic evidence the remains were Philip Kramer, former bassist with rock group Iron Butterfly, who had disappeared on his way home from work on February 12, 1995. His death was ruled as a probable suicide.
2007, A piano used by John Lennon on the night he died was put up for sale for $375,000 (£189,000) on The Moments in Time memorabilia website. The upright grand piano was part of the Record Plant Recording Studios in New York where the former Beatle recorded his 1971 Imagine album. Lennon was said to be so fond of the instrument that he had it moved to whichever studio he was working in and had used the piano hours before being shot on December 8, 1980.
2009, Phil Spector was jailed for at least 19 years for murdering an actress in 2003. The producer, 69, famed for his Wall of Sound recording technique, was found guilty of shooting Lana Clarkson at his California home. Spector had pleaded not guilty to the second-degree murder during the five-month retrial in Los Angeles. His lawyers said he would appeal. Spector was given a sentence of 15 years to life for second-degree murder and an additional four years for personal use of a gun.
2015, Michael Jackson's Neverland ranch went up for sale with a price tag of $100m (£65m). Jackson bought the Santa Barbara development in 1987 for $19.5 million, but struggled to pay for it, until an investment company stepped in to help him save it from auction.
Born on May 29: Gary Brooker, Procol Harum (1945); Mike Porcaro, Toto (1955); La Toya Jackson (1956); Mel Gaynor, drums, Simple Minds (1959); Noel Gallagher, Oasis (1967)