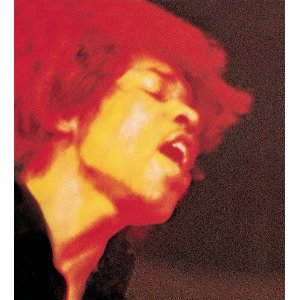 1965, The Who play the Majestic Ballroom in Newcastle-upon-Tyne, Tyne and Wear, England.
1967, Pink Floyd performed at Moulin Rouge in Ainsdale, Lancashire, England.
1967, The Who's manager Kit Lambert sends a telegram to the Monterey Pop Festival organizers telling them The Who have agreed to perform there in exchange for six 1st-class plane tickets. The Who, along with Jimi Hendrix, had been recommended for the festival by Paul McCartney during a U.S. visit the month before.
1968, The Jimi Hendrix Experience recorded "Voodoo Chile." It was featured on the Electric Ladyland double album and became an UK chart topping single on 21st November 1970 two months after the guitarist's death.
1969, Canadian police bust Jimi Hendrix for narcotics possession at Toronto International Airport. He's later released after posting $10,000 bail.

1971, Grand Funk Railroad hold their first press conference at New York's Gotham Hotel. Only six reporters show up, despite Grand Funk's multi-platinum success.
1971, At a Denmark gig, Led Zeppelin play "Four Sticks" live for the only time in their career.
1972, Pink Floyd played at the John F. Kennedy Center for the Performing Arts in Washington, DC.
1975, Chicago started a two week run at number one on the US album chart with Chicago VIII, the group's third number one.

1975, Dawn started a three week run at number one on the singles chart with "He Don't Love You, (Like I Love You)." It was the group's third number one.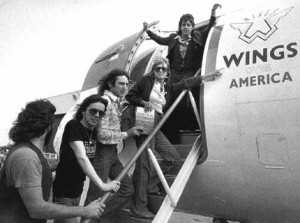 1976, David Bowie played the first of six sold out nights at Wembley, his first UK gig in three years.

1976, A Paul Simon-organized benefit for the New York Public Library raises $30,000. Participants include Jimmy Cliff and Phoebe Snow.

1976, Paul McCartney made his first concert appearance in America in almost ten years when Wings kicked off their 31-date Wings Over America tour at the Tarrant County Convention Center, Fort Worth, Texas.

1978, The first date of a 12-date UK tour by The Climax Blues Band supported by Dire Straits.

1978, The film FM opens in Los Angeles. The film profiles the antics of a commercial radio in the late 1970s., and features a title track by Steely Dan.

1980, Bob Seger & The Silver Bullet Band started a six week run at number one on the US album chart with Against The Wind.
Born on this day: Pete Seeger (1919); James Brown (1933); Frankie Vali (1937); Pete Staples, The Troggs (1944); Mary Hopkin (1950); and Christopher Cross (1951)