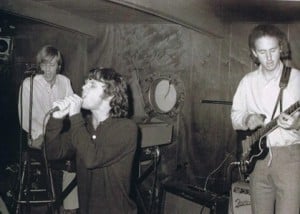 1966, The Doors officially signed with Elektra Records in a deal for the band to produce seven albums. The band also reluctantly agreed to release "Break On Through" as their first single. The lyric "She gets high/she gets high/she gets high" was changed to "She gets/she gets/she gets" in order to secure radio play.
1967, Pink Floyd plays two shows at Winter Gardens in Bournemouth, England.
1968, The Paul Butterfield Blues Band performs at the University of Toledo Armory in Toledo, Ohio.
1968, The Who pre-tape their appearance on ITV's Time For Blackburn plugging "Magic Bus." From there, they go to The Roundhouse in London to perform in the first of two all-night Middle Earth shows along with Joe Cocker, Arthur Brown, the Mindbenders and Yes. Also performing that night are The Small Faces in one of their last live gigs.
1968, The Steve Miller Band played at the Grande Ballroom, Detroit, Michigan.

1968, Pink Floyd make their first ever appearance in Germany with two shows at the Blow Up Club in Munich. The Morgen Soul Star Band and Jackie Edwards are also on the bill.
1969, Janis Joplin was arrested during a gig in Tampa, Florida, after badmouthing a policeman and using vulgar and indecent language. Joplin became upset after police moved into the hall forcing fans to move back to their seats. As the singer left the stage she confronted a detective calling him "a son of a bitch" and told him she would kick his face in. She was released on $504 bail.
1969, The Rolling Stones appeared at Assembly Hall, Champaign, Illinois.
1969, Hamburg's Star Club, one of the Beatles" haunts when they were cutting their professional chops in Germany, announces it will close at the end of the month.
1970, Hawkwind appears at the Eyes Club, Chelmsford, England.
1971, Pink Floyd's tenth concert appearance in New York City occurs at the fabled Carnegie Hall.
1971, The Grateful Dead play the Austin, Texas Municipal Auditorium.
1971, In this week's Disc and Music Echo's Progressive album chart: No.5, Cat Stevens, Teaser and the Firecat, No.4, Hawkwind, In Search Of Space, No.3, Santana III, No.2, Rod Stewart, Every Picture Tells A Story and No.1 John Lennon, Imagine.
1972, Yes played at the Knoxville Civic Auditorium, Knoxville, Tennessee.
1973, Neil Young performs at Queens College, Flushing, New York.
1974, Golden Earring, with support band Lynyrd Skynyrd, appeared at the Odeon Theatre, Edinburgh, Scotland.
1974, The Beach Boys performed at The Spectrum, Philadelphia, Pennsylvania.
1974, The Faces release "You Can Make Me Dance, Sing or Anything," which becomes their last single when Rod Stewart announces he's leaving the band in 1976.
1974, Frank Zappa performed at Memorial Auditorium, Buffalo, New York
1975, Rush and KISS appear at the Armory in Rockford, Illinois.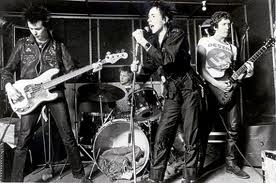 1976, The Sex Pistols appeared at Notre Dame Hall, Leicester Place, London.
1977, Yes perform at Westfalenhalle, Dortmund, Germany.
1977, Led Zeppelin played the first of four shows at the Chicago Stadium during their North American tour. Two more were scheduled for later in the tour but were cancelled due to the death of Robert Plant's son.
1978, Bob Dylan plays at The Forum, Inglewood, California.
1979, Aerosmith appeared at the Greensboro Coliseum, Greensboro, North Carolina.
1980, Blondie had their fifth number one single and third number one of this year with "The Tide Is High," a song written by reggae star John Holt.
1981, Earth, Wind & Fire performed at the Capital Centre, Landover, Maryland.
1987, Dire Straits became the first act to sell over three million copies of an album in the UK. Brothers in Arms contained five, top 40 singles, "Money for Nothing," "So Far Away," "Walk of Life," "Brothers in Arms," and "Your Latest Trick." The album is the eighth-best-selling album in UK chart history.
1990, Milli Vanilli producer Frank Farian held a press conference to confirm the rumors that the two members of the group Rob and Fab had not sung on any of their hit records.
1991, French music producer and songwriter Jacques Morali, died of complications from AIDS. He formed The Village People and co-produced their film, Can't Stop the Music. Between 1974 and 1982 Morali produced over 65 albums.
2007, Jay-Z went to number one on the US album chart with American Gangster his 10th number one album. This made the rapper tied for second with Elvis Presley for the most number one albums on the chart; only the Beatles have had more, with 19. Since 1998, all eight of Jay-Z's solo studio albums have hit the top spot, in addition to his "Collision Course" project with Linkin Park, and his "Unfinished Business" collaboration with R. Kelly.
Born on November 15: Mantovani (1905); Bill Fries, aka CW McCall (1928); Petula Clark (1932); Fryda Lyngstad, Abba (1945); and Chad Kroeger, guitar, Nickelback (1974)