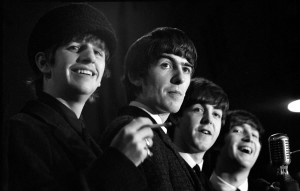 1964, The Beatles release their single "I Feel Fine" in the U.K. and perform on the British TV show Ready Steady Go! Beatles manager Brian Epstein denies US reports that he will sell his contract with the band "at any price."
1965, The Who's "My Generation" reaches its UK peak at number two, being beaten out of first place by The Seekers' "The Carnival Is Over."The Who play the London School of Economics.
1965, Herb Alpert's Tijuana Brass went to number one on the album chart with Whipped Cream & Other Delights.
1966, The New Vaudeville Band were at number one on the US singles chart with "Winchester Cathedral." It reached number four in the UK.
1967, during a UK tour Jimi Hendrix appeared at the Whitla Hall, Queen's College in Belfast, playing two shows in one evening. His only appearance in Ireland.

1968, Pink Floyd performed at Keele University in Newcastle-under-Lyme, England. The set list was Astronomy Domine, Flaming, Careful With That Axe Eugene, Interstellar Overdrive, Let There Be More Light, Set The Controls for the Heart of the Sun, A Saucerful of Secrets.
1969, during a North American tour The Rolling Stones played the first of four shows at Madison Square Garden, New York City. The group played to 55,000 fans over the four nights grossing over $100,000. Ike and Tina Turner were the supporting act, and a "very drunk, very stoned" Janis Joplin join Tina onstage for a duet during their performance.
1970, George Harrison released All Things Must Pass. The triple album included a number of songs that were left over from Beatles sessions, the set would go on to be certified six times Platinum by the RIAA, making it the best selling album by a solo Beatle.
1970, Black Sabbath, Cactus and Steel Mill, (featuring Bruce Springsteen) all appeared at the Sunshine Inn, Asbury Park in New Jersey. All three acts played two shows, tickets cost $5.00 (£3.13.)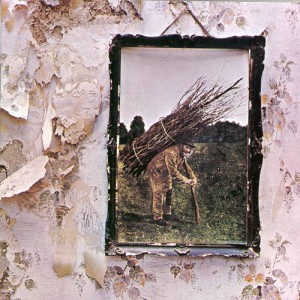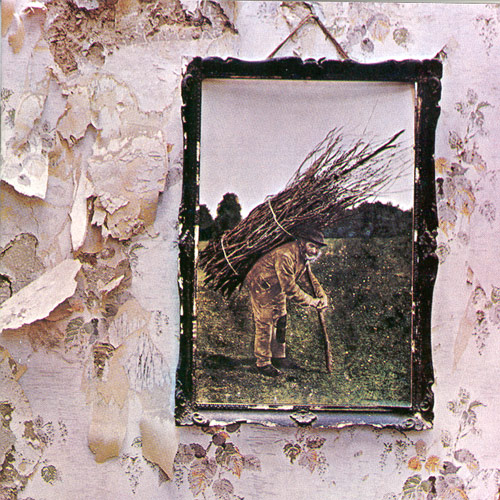 1971, Led Zeppelin IV enters the Billboard albums chart at number 36. Jimmy Page remembers, "We all had a good laugh when the record went into the charts and they had to reproduce the symbols instead of a conventional title."
1972, King Crimson played at Winter Gardens, Malvern, England.
1973, Hank Snow's guitarist Jimmy Widener was shot dead, his body was dumped in an alley.
1974, George Harrison performed at the Mid-South Coliseum, Memphis, Tennessee.
1975, Rush appeared at the Cumberland County Crown Coliseum, Fayetteville, North Carolina.
1976, Rod Stewart played the first night of a UK tour at Belle Vue Kings Hall in Manchester.
1977, Yes performed at Stadthalle, Bremmen, Germany.
1978, Genesis appeared at Shinjuku Kosei Nenkin Hall, Tokyo.
1979, Aerosmith played at Market Square Arena, Indianapolis, Indiana.
1980, ZZ Top performed at Municipal Auditorium, Mobile, Alabama.
1981, The British Phonographic industry placed advertisements in the press claiming that "home taping was wiping out music." The Boomtown Rats, 10cc, Elton John and Cliff Richard all backed the campaign.
1981, The Allman Brothers Band and the Grateful Dead cancel a show at Orlando's Tangerine Bowl because only 10,000 tickets have been sold to the 60,000-seat arena.
1982, Lionel Richie was number one in the US with "Truly." Richie achieved a remarkable number one each year from 1978-1986 as a writer. In order they were "Three Times A Lady," "Still," "Lady "(for Kenny Rodgers,) "Endless Love" (for Diana Ross,) "All Night Long," "Hello," "Say You Say Me," and as co-writer of "We Are The World."
1986, Bon Jovi were at number one on the US singles chart with "You Give Love A Bad Name." It peaked at number 14 in the UK. The song was released as the first single from the album Slippery When Wet, in 2009, and it was named the 20th-greatest hard rock song of all time by VH1.
1991, Freddie Mercury's funeral service was conducted by a Zoroastrian priest, for 35 of his close friends and family, with Elton John and the remaining members of Queen among those in attendance. Mercury was cremated at Kensal Green Cemetery, West London, England.
1994, Rod Stewart and the Faces appeared at The Odeon, Lewisham, London, England. Paul and Linda McCartney both joined the band on stage for a few numbers.
1996, Former Stones Roses guitarist John Squires new band The Seahorses made their live debut, when they played at The Buckley Tivoli, England in front of 200 fans.
2003, Figures released by The Rolling Stones showed that the band had grossed £175 ($280) million from their 2002 40 Licks World Tour. The report also showed they had made over $1 billion (£625 million) from 1989-2002 from royalties, album sales and tour revenue.
2005, Multimillionaire defense contractor David H. Brooks booked New York's Rainbow Rooms and his daughter Elizabeth's favorite acts for her Bat Mitzvah celebration. The stars who appeared included 50 Cent, Tom Petty, Aerosmith, Don Henley, Joe Walsh and Stevie Nicks. 50 Cent, who was paid $500,000 to appear, performed only four songs, but he did manage to work in the lyric, "Go shorty, it's your bat miztvah, we gonna party like it's your bat mitzvah." The party cost an estimated $10 (£6.25) million, including the price of corporate jets to ferry the performers to and from the venue.
Born on November 27: Eddie Rabbit (1941); Jimi Hendrix (1942); Randy Brecker (1945); and Mike Bordin, drummer, Faith No More (1962)