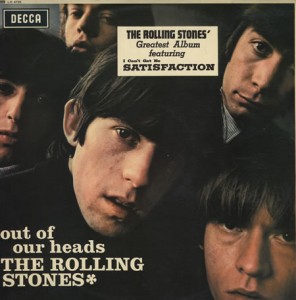 1965, This week's UK Top 5 albums, number five, Out Of Our Heads, The Rolling Stones, number four, Highway 61 Revisited, Bob Dylan, number three, Help!, The Beatles, number two, Mary Poppins Soundtrack, and at number one, Sound Of Music Soundtrack.
1965, Colorado Governor John A. Love declared a Rolling Stones day throughout the State as The Stones appeared at The Denver Coliseum in Colorado during a North American tour.
1967, Bob Dylan completes work on John Wesley Harding, his first album since his 1966 motorcycle accident.
1968, Pink Floyd performed at the Hanover Lounge, Bedford College, in Regents Park, London.
1968, John Lennon releases his first solo album, Unfinished Music No. 1 – Two Virgins. The record is sold in a plain brown wrapper due to its controversial cover photo of a naked Lennon and Yoko Ono.
1969, The Beatles went to number one on the singles chart with "Come Together" / "Something," the group's 18th number one single.

1970, Pink Floyd appeared at the Circus Crone in Munich, Germany.
1971, Pink Floyd release the 7″ single "One Of These Days" / "Fearless" in the US.
1975, during a UK tour Queen appeared at the Hammersmith Odeon, London.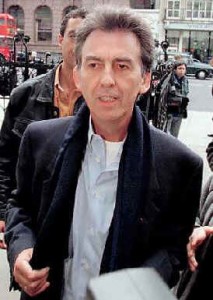 1976, Lancaster local council cancelled the Sex Pistols gig at Lancaster Poly, England. The reason was given in a statement by the council saying, "We don't want that sort of filth (The Sex Pistols) in the town limits."
1980, John and Yoko's Double Fantasy album was released. A No.1 in the US & the UK the set featured the number one single "Just Like Starting Over."
1996, American singer and ukulele player Tiny Tim (Herbert Khaury) died from a heart attack on stage while playing his hit "Tiptoe Through the Tulips" at a club in Minneapolis. On 17 December 1969, he married Victoria Mae Budinger on The Tonight Show starring Johnny Carson, a publicity stunt that attracted over 40 million viewers. (they had a daughter, Tulip Victoria). He performed at the 1970 Isle of Wight Festival in front of a crowd of 600,000 people.
2001, George Harrison dies of lung cancer in Hollywood, California. He is cremated and his ashes are scattered over the Ganges River.
Born on this day: John Mayall (1933); Chuck Magione (1940) Denny Doherty, The Mamas & The Papas (1941); Felix Cavalieri, Young Rascals (1944); Ronnie Montrose (1947); and Barry Goudreau, guitar, Boston (1951)