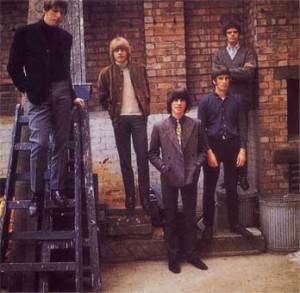 1966, The Yardbirds arrived in New York for their first US tour with Jeff Beck and Jimmy Page on lead guitars. After two dates of the tour, Beck developed acute tonsillitis and quit the group. He would go on to form The Jeff Beck Group, giving Rod Stewart his first major exposure.
1966, Roger Daltrey, John Entwistle, and Keith Moon travel to Copenhagen. Pete Townshend misses the flight, as well as the press conference held at the Star Club. While there, Helle Hellman interviews John for the Danish Beat magazine. John says his hearing is going, and he has already developed the habit of seeming to listen and respond to people he cannot hear.
1967, The soundtrack to The Sound Of Music was at number one on the album charts, spending its 132nd week on the chart. The Beatles were second with Sgt. Pepper's Lonely Hearts Club Band, and Scott Walker was third with Scott.
1968, The "New" Yardbirds made their last appearance at Liverpool University, with only Jimmy Page as a remaining member. He was about to christen his new band as Led Zeppelin later in the month. Press reports suggested that Keith Moon of the Who had come up with the band's new name.
1968, On their farewell tour, Cream appeared at The Forum in Los Angeles, California, where live recordings were made which were included on the Goodbye Cream album which was released the following year.
1968, Eighteen year-old Peter Frampton met Steve Marriott at a Small Faces show in London. After striking up a friendship, the two started planning a new group which would debut as Humble Pie the following April.
1969, Led Zeppelin, Santana, and Light House performed and afternoon and evening show at the Kinetic Playground in Chicago.
1969, The Allman Brothers Band performed at the Piedmont Music Festival in Atlanta, Georgia.
1971, Jethro Tull played at Memorial Auditorium in Buffalo, New York.
1972, Alice Cooper played at Mid-South Coliseum, Memphis, Tennessee.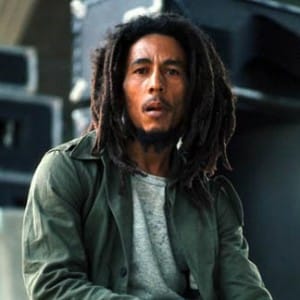 1973, During their 'Burnin' North American tour, Bob Marley and The Wailers played the first of two nights at The Matrix Club, San Francisco, California.
1973, Genesis played at the Rainbow Theatre in London.
1973, David Bowie released his seventh album Pin Ups. The album, which features supermodel Twiggy on the front cover, is a collection of cover versions of some of the singer's favorite songs, including tracks by Pink Floyd, The Pretty Things, The Who, The Yardbirds and The Kinks.
1974, The Grateful Dead performed at San Francisco's Winterland Auditorium.
1974, KISS played at the Renaissance Valentine Theater, Toledo, Ohio.
1975, The Who appeared at Granby Halls, Leicester, England. The same day, the end of a three-part overview of rock by Philip Norman is published in the Sunday Times Magazine. In his entry on The Who, he says that Pete's best work predates Tommy and claims, "The Who are trapped playing aging music for the aging young." In response, that night on stage, Pete calls the Times' staff "pricks."
1976, Rush appeared at the PNE Garden Auditorium, Vancouver, Canada.
1977, Lynyrd Skynyrd performed at Memorial Auditorium, Greenville, South Carolina.
1978, Hawkwind played at King George Hall, Blackburn, England.
1980, AC/DC kicked off a 20-date UK tour at Bristol Colston Hall. The band's first gigs since the death of singer Bon Scott.
1985, A-Ha went to number one on the US singles chart with "Take On Me," making them the first Norwegian group to notch a US chart topper.
1991, Oasis played The Boardwalk in their hometown Manchester, the group's first gig with Noel Gallagher in the group.
1995, African-American jazz trumpeter Don Cherry died of liver failure aged 58. Developed the genre of world fusion music, incorporating influences of Middle Eastern, traditional African, and Indian music into his playing. Is the stepfather to singer's musicians Neneh Cherry and Eagle-Eye Cherry.
1997, Glen Buxton, an original guitarist for Alice Cooper's band died from pneumonia at age 49. He was born in Akron, Ohio, but attended High School in Phoenix, Arizona, where he met Dennis Dunaway and Vincent Furnier, soon to be known as Alice Cooper. Buxton co-wrote several classic Cooper hits, including "School's Out," "I'm Eighteen," and "Elected."
1998, Oasis guitarist Noel Gallagher made a surprise appearance at the launch party of the new London venue Sound Republic. He jammed onstage with Pete Townshend, and members from Ocean Colour Scene and Boo Radleys.
2009, A clump of hair believed to have been trimmed from Elvis Presley's head when he joined the US Army in 1958 sold for $15,000 (£9,200) at an auction in Chicago. Other items sold belonging to Presley included a shirt which sold for $52,000 (£32,000), a set of concert-used handkerchiefs, $732 (£450,) and photos from the reception of Presley's 1967 wedding to Priscilla, sold for nearly $6,000 (£3,700.)
2011, Coldplay released their fifth studio album Mylo Xyloto which charted at number one in thirty-four countries. In the UK, Mylo Xyloto became Coldplay's fifth album to debut at number one, and became the group's third to debut in the same spot on the US Billboard 200.
Born on October 19: Peter Tosh (1944); Jeannie C Riley, singer, "Harper Valley PTA" (1945); Keith Reid, Procul Harum (1946); Patrick Simmons,  The Doobie Brothers (1948); Karl Walinger, The Waterboys, World Party (1957); Daniel Woodgate, drummer, Madness (1960);