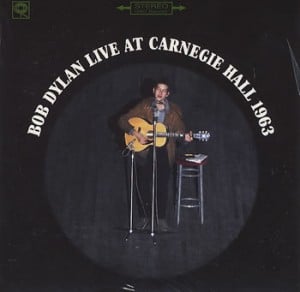 1963, Bob Dylan played a sell out concert at Carnegie Hall in New York City.
1965, Queen Elizabeth II invested The Beatles with their MBE's at Buckingham Palace, London. According to an account by John Lennon, the group smoked marijuana in one of the palace bathrooms to calm their nerves. Many former recipients gave their MBE's back in protest, to which John Lennon responded "Lots of people who complained about us receiving the MBE received theirs for heroism in the war, for killing people." He continued, "We received ours for entertaining other people. I'd say we deserve ours more." When asked how he enjoyed meeting Queen Elizabeth II, John said "She's much nicer than she is in the photos."
1967, Pink Floyd arrived at Studio 2, EMI Studios, on Abbey Road, St. John's Wood, London for two days of recording on the album A Saucerful of Secrets, and the single "Apples And Oranges" / "Paintbox."
1968, Pink Floyd played two shows. The early show took place at Union Hall at Imperial College, in the Kensington section of London. The late show was held at the Middle Earth club, in the Roundhouse, Chalk Farm, London.

1968, The two day San Francisco Pop Festival was held at Alameda County Fairgrounds. The Animals, Procol Harum, Iron Butterfly, Jose Feliciano, Deep Purple, Creedence Clearwater Revival and Canned Heat all appeared.
1969, The classical music reviewer for The New York Times, Clive Barnes, discusses The Who and rock operas in an article. Barnes, who attended one of the Fillmore East shows, says the band played their music too loud but, nevertheless, dubs Tommy "an enormous success," and predicts that a new kind of opera could arise from it. That night The Who play one last venue before vacation at the Syria Mosque in Pittsburgh. The James Gang is the supporting act. Tickets range from $4.00 – 6.00.
1969, The Allman Brothers Band played on the Boston Common in Boston, Massachusetts.

1970, Janis Joplin's will funded $2,500 to throw a wake party in the event of her demise. The party, which took place at the Lion's Share in San Anselmo, California, was attended by Joplin's sister Laura, fiancé Seth Morgan, and close friends, including tattoo artist Lyle Tuttle, Bob Gordon, Jack Penty, and road manager John Cooke. Brownies laced with hashish were unknowingly passed around amongst the guests. Joplin was cremated in the Pierce Brothers Westwood Village Mortuary in Los Angeles; her ashes were scattered from a plane into the Pacific Ocean and along Stinson Beach.
1970, The Who performed at Trentham Gardens in Stoke-on-Trent, England.
1970, The mother of Meredith Hunter, the man slain at the ill-fated Altamont festival, sues the Rolling Stones.
1971, Jethro Tull and Freedom performed at the International Amphitheater in Chicago, Illinois.
1972, The Grateful Dead appear at the Music Hall in Cincinnati, Ohio.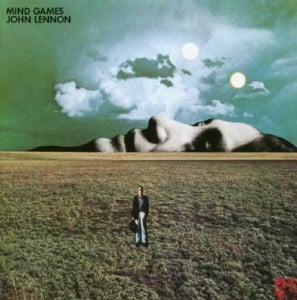 1973, John Lennon releases his "Mind Games" single. It later peaks at No. 18.
1973, Queen played at Imperial College in London.
1975, Elton John performs at Dodger Stadium in Los Angeles, dressed in a sequined Dodger outfit. It's the last date on his sold-out American tour.
1975, Eric Clapton appears at the Sumpan Kaikan, Shizuoka, Japan.
1977, Hawkwind plays at the Palais des Sportes, Paris.
1978, Yes appears at the Empire Pool, London.
1979, AC/DC, supported by Def Leppard appeared at The Mayfair, in Newcastle-upon-Tyne, England. The two groups were scheduled to appear the night before, but an afternoon fire caused the postponement of the show.
1980, During a recording session, Jefferson Starship's Paul Kantner suffers a stroke. He later makes a full recovery after spending two weeks in a Los Angeles hospital.
1989, At the end of a Who show at Wembley Arena in London, Roger Daltrey's voice gives out toward the end and he is forced to leave the stage. Pete wraps it up singing "Behind Blue Eyes" and "Won't Get Fooled Again."
1991, Ozzy Osbourne broke his foot after an accident on stage at a gig in Chicago, causing him to cancel the remaining dates of a US tour.
1999, singer, songwriter, and actor Hoyt Axton died of a heart attack in Victor, Montana aged 61. He wrote songs for, Elvis Presley, Three Dog Night, , John Denver, Ringo Starr, Glen Campbell. His compositions included the 1971 US number one hit, "Joy To The World." His mother Mae Boren Axton wrote "Heartbreak Hotel."
2008, AC/DC went to number one on the UK album chart with Black Ice the Australian band's fifteenth studio album which went on to become a chart topper in 29 different countries and the second-best selling album of 2008.
2011, A coroner's inquest on the death of Amy Winehouse reached a verdict of "misadventure." The report explained that Winehouse's blood alcohol content was 416 mg per deciliter at the time of her death, more than five times the legal limit. According to the coroner "The unintended consequences of such potentially fatal levels was her sudden death."
Born on October 26: Keith Hopwood, guitar, Herman's Hermits (1946); Bootsy Collins, bass player, James Brown, Parliament, Funkadelic, Bootsy's Rubber Band (1951); Natalie Merchant, 10,000 Maniacs (1963); Keith Urban (1967); Stu MacKenzie, guitar, vocals, King Gizzard & the Lizard Wizard (1990)