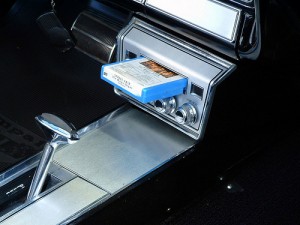 1965, The Ford Motor Company became the first automaker to offer an 8-track tape player as an option for their entire line of vehicles on sale in the US. Tapes were initially only available at auto parts stores. Home 8-track equipment was still a year away.
1966, The Who played at Gaumont Theatre in Stoke-on-Trent, Staffordshire, England.
1966, The Small Faces were at number one on the UK singles chart with "All Or Nothing," their only chart topping hit. According to Kay Marriott, Steve Marriott's mother, Steve wrote the song about his split with ex-fiancee Sue Oliver, though first wife Jenny Rylance states that Marriott told her he wrote the song for her, as a result of her split with Rod Stewart.
1967, During a UK tour, Pink Floyd appeared at the Starlight Room in Belfast, Northern Ireland.
1967, Jefferson Airplane and the Grateful Dead played at the Hollywood Bowl in Los Angeles, California. Big Brother and the Holding Company were also on the bill, but failed to show up.

1967, Filming continued for The Beatles Magical Mystery Tour. Lunch was at James and Amy Smedley's fish and chip shop in Taunton, Somerset with The Beatles being filmed and photographed eating their fish and chips.
1968, The Doors were forced to perform as a trio at a concert in Amsterdam after singer Jim Morrison collapsed while dancing during the Jefferson Airplane's performance.
1968, Procol Harum performed at the Grande Ballroom in Detroit, Michigan.
1969, King Crimson played at the Pavillion, Bath, England.
1970, Black Sabbath and The Dog That Bit People appeared at The Marquee, London.
1970, US Vice-President Spiro Agnew said in a speech that the youth of America were being "brainwashed into a drug culture" by rock music, movies, books, and underground newspapers.
1972, Yes appeared at the Hollywood Sportatorium, Pembroke Pines, Florida.
1973, Hawkwind played at the Scandinavium, Götheborg, Sweden.
1974, Aerosmith performed at Market Square Arena, Indianapolis, Indiana
1975, Pink Floyd released their ninth studio album, Wish You Were Here. The album explored themes of absence, the music business, and former band-mate Syd Barrett's mental decline. It went to number one in the US and the UK, and went on to spend a total of 84 weeks on the chart.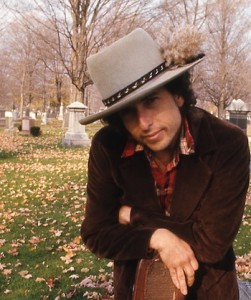 1975, Bob Dylan released Slow Train Coming, an album of religious songs, including the Grammy Award winning single, "Gotta Serve Somebody." The album alienated many of his long time fans.
1975, Johnny Cash played at Deutschlandhalle, Berlin, Germany.
1976, AC/DC performed at Fabrik, in Hamburg, Germany.
1978, Bob Dylan kicked off his longest and most continuous US tour of his career in Augusta, Maine, playing the first of sixty-five gigs in sixty-two cities.
1978, Black Sabbath appeared at the Richfield Coliseum, Cleveland, Ohio.
1979, Led Zeppelin's In Through The Out Door began a seven-week run at number one on the US album charts, the band's sixth chart topper.
1980, Van Halen played at Veterans Memorial Coliseum, Phoenix, Arizona.
1981, Blue Oyster Cult performed at Memorial Auditorium, Buffalo, New York.
1984, Frankie Goes To Hollywood's "Relax" became the longest running chart hit since Engelbert Humperdink's "Release Me," after spending 43 weeks on the UK singles chart.
1990, The Steve Miller Band had a UK number one hit with "The Joker," 16 years after it's first release. The song topped the US Billboard Hot 100 in early 1974. More than 16 years later, it reached number one in the UK Singles Chart after being used in Great Deal, a television advertisement for Levi's, thus holding the record for the longest gap between transatlantic chart-toppers.
1994, A reel to reel tape of The Quarry Men, John Lennon's first band, appearing at St Peter's Parish Church garden party Liverpool in July, 1957, sold for £69,000, ($125,000) at a Sotheby's auction.
2004, Ramones guitarist Johnny Ramone (John Cummings) died in Los Angeles after a five-year battle with prostate cancer. He was a founding member of The Ramones, a major influence on many punk and '90s bands.
2008, Pink Floyd keyboard player and founding member Rick Wright died aged 65 from cancer. David Gilmour who joined the band at the start of 1968 said, "He was such a lovely, gentle, genuine man and will be missed terribly by so many who loved him." In 2005, the full band reunited, for the first time in 24 years, for the Live 8 concert in London's Hyde Park. Wright had also contributed vocals and keyboards to Gilmour's 2006 solo album On An Island.
Born on this day: Kid Sheik, trumpet, Preservation Hall Jazz Band (1906); Al Casey, American guitarist, composer (1915); Bobby Short (1924); Cannonball Adderley, American saxophonist, bandleader (1928); Signe Anderson, Jefferson Airplane, KBC Band (1941); Lee Dorman, Iron Butterfly, Captain Beyond (1942); Ola Brunkert, session drummer, Abba (1946); Kelly Keagy, Night Ranger (1952); Maggie Reilly, Scottish singer-songwriter, Michael Oldfield Band (1956); Michael Dorge, Crash Test Dummies (1960); Huw Bunford, Super Furry Animals (1967); Paul Thomson, Scottish drummer, Franz Ferdinand (1976)