The 3D RadioActivity # 277 looks at Life this time.  What is it all about?  It is written that it is the act of 'being' in a period of time that is completed by death. This however is distorted and blurred by the act of 'having' in today's twisted social folk. Consequently society and its subordinates don't persue their real aim of 'being' but are forced by mass media and propaganda-spreading so-called governments which therefore is self-destructive and will result in the implosion of mankind.  It is also called a particular type or aspect of people's existence, or energy, including animation, vitality, vigor, verve, high spirits, exuberance, zest, buoyancy, enthusiasm, dynamism, elan, gusto, brio, bounce, spirit, fire, movement; pizzazz, pep, zing, zip, or vim – Like "he is full of life".  It's also a moving, force, juice, vital spirit, heart, and soul as in "the life of the party".   Not only that It could be a board game, a breakfast cereal that comes in a box, a national magazine, insurance, a TV Series, a Movie, Extraterrestrial, or Artificial.  I guess what you get out of it all depends on what you put in.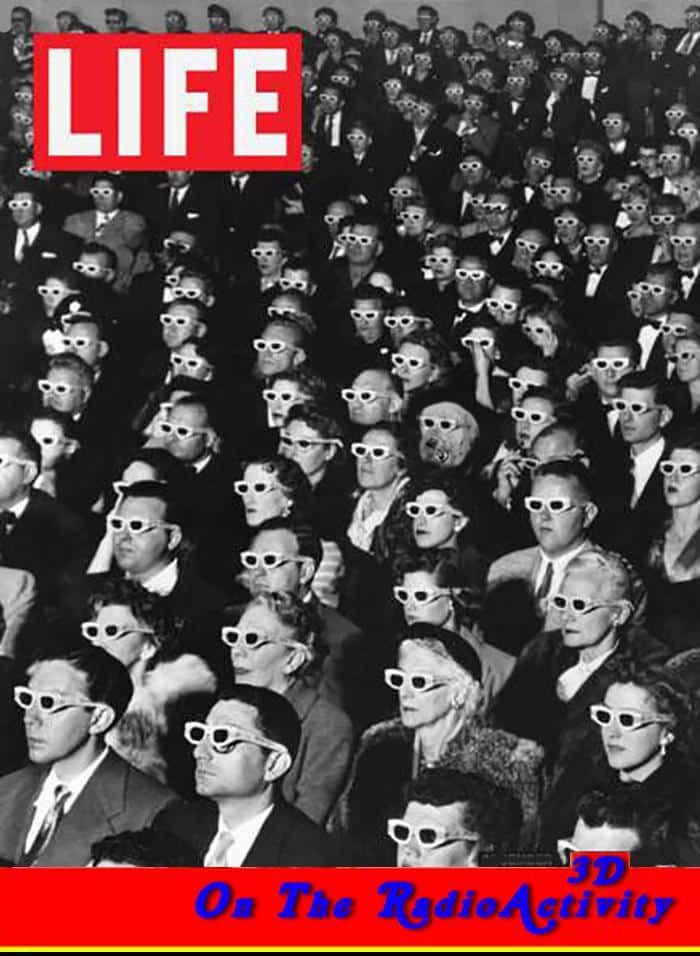 Click and listen ->
[jwplayer mediaid="17070″]
or download here:

There's a saying that life is for the living, so next time around the turntable we will be drill deep into it.  Got any suggestions?  Do drop an email or leave a message or a "Like " on our Facebook page where you will find links to the archives of all the earlier episodes and graphics in the photo section.
Look for us online here https://archive.org/details/The3dRadioactivity to find all of the previous shows, and all over the web via TuneIn .com, MileHiRadio, Theacidflashback.com, &  InternetFM. 
Thanks for making us part of the plan, and Rock On!
"It's not true I had nothing on, I had the radio on."
…Marilyn Monroe
Podcast: Play in new window | Download () | Embed