I'm still your Uncle Marty, this is The Award Winning 3D RadioActivity segment # 529.  The Corona Virus that has taken center stage is similar to the 1960 Twilight Zone episode titled "The Monsters are Due on Maple Street,", or a decade later with Michael Crichton's The Andromeda Strain.  In today's reality, symptoms can include: Tiredness; Aches; Sniffles; Sore throat and an elevated temperature.  Stay tuned as we present musical strains on the latter from our files about FEVER. 😎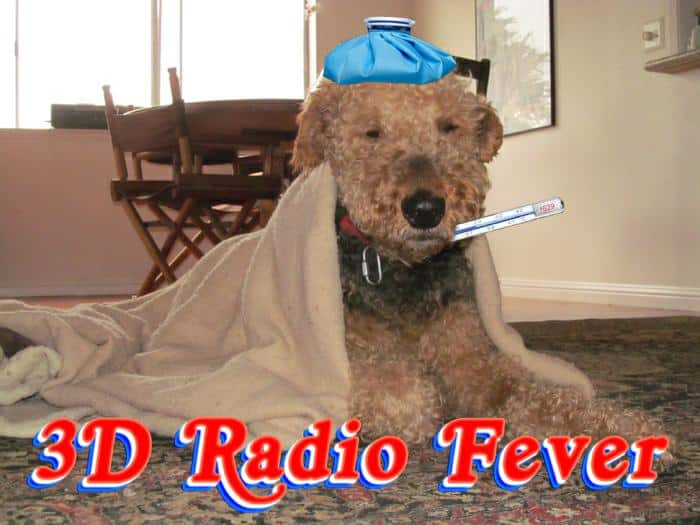 Download here:
https://archive.org/download/The3dRadioactivity/3dradio_20200405-3DRadioFever.mp3
Or click to listen!
This FEVER has been the beginning of our series of QUARANTINED music for for all, whether you are socially distancing, or not.  Our next study meeting will be blessed for Easter with a seasonal tradition and more of THE GOSPEL ACCORDING TO UNCLE MARTY.  Tell me your program ideas and suggestions by sending email, or with a message on our Facebook page which has links to the archives of all the earlier episodes and graphics in the photo section.  Shout from the rooftops, or howl it on the corner, by looking for us on Theacidflashback.com,   http://www.villageconnectionmagazine.com/ Long Island, New York;Denver's MileHiRadio, TuneIn and InternetFM dot com, because the best FM radio is now on the Internet.
Until we meet again, Keep Rockin' On!
…Uncle Marty

"It's not true I had nothing on, I had the radio on."
…Marilyn Monroe