Atlantic, Enterprise, Satellite and Volt were the largest subsidiary operations putting out records made at the prodigious studios that came out of the Memphis movie theater converted into one of the most fabled music production houses. They employed a style called head arrangements, in which none of the parts were written down and nothing was worked out in advance. Sessions ran as long as needed, ideas and artists moved openly between the control room and the studio floor, and all were free to make contributions and suggestions. It was simple with a lineup including names like Isaac, Otis, Booker, Cropper, and Duck. I'm everybody's Uncle Marty, with Chapter 559 of The 3D RadioActivity, as we continue our retrospective of the history of Stax Studios.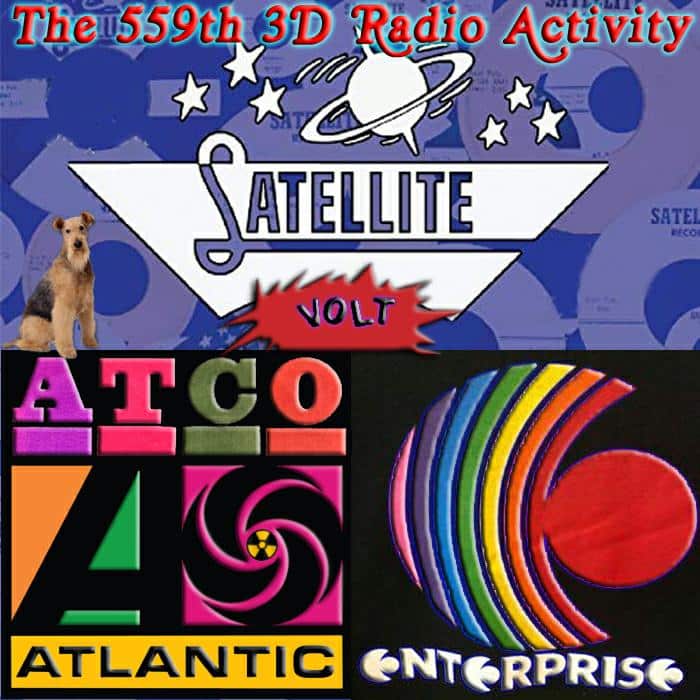 We've looked at STAX of love, ladies babies and under ling labels, checking out nearly 80 choice cuts, and it seems like we have barely scratched the surface, as I still have over 200 on tap, and that's where this bus is headed, looking for Respect, So you better Knock on Wood, Mr. Big Stuff and Hold On! I'm Comin'! Got any suggestions for tracks we haven't touched yet? Tell me your ideas by email, or with a message on our Facebook page which has links to the archives of all the earlier episodes and Airedorable graphics in the photo section.  Look for us on Denver's   MileHiRadio,  Theacidflashback.com, TuneIn, and InternetFM dot com, because the best FM radio is now on the Internet.
Until we meet again, Keep Rockin' On!
"It's not true I had nothing on, I had the radio on."
…Marilyn Monroe
Podcast: Play in new window | Download () | Embed