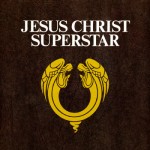 Song Of The Day by Eric Berman – "Heaven On Their Minds" from "Jesus Christ Superstar"
With Passover and Easter this week, today's Song Of The Day reaches for the Bible.
I'm not a big fan of Andrew Lloyd Webber…you can keep Cats, Phantom and Evita…or the Bible for that matter, but in the words of this musical: "Hey J.C., You're alright by me."
Andrew Lloyd Webber (music) and Tim Rice (book & lyrics) were in their twenties when they wrote Jesus Christ Superstar. The 1970 album came about because Webber and Rice didn't have the funds to bring their musical to the stage, so they used the medium of a record album to introduce it to the public. The musical was conceived as a rock opera and all of the parts were sung. At this point in time, the notion of rock opera was all the rage, brought upon by the success of The Who's Tommy.
The album featured stellar performances by Ian Gillan of Deep Purple in the role of Jesus, Murray Head in the roll of Judas, Yvonne Elliman in the role of Mary, Victor Brox as Caiaphas (whose basso vocals steal the show) and John Gustafson as Pilate. Backing vocals were supplied by Madeline Bell and the session band included the likes of guitar great Chris Spedding, Henry McCulloch (later of Paul McCartney & Wings) and Neil Hubbard, Allan Spenner and Bruce Rowland who were all members of Joe Cocker's Grease Band. Upon its release, Jesus Christ Superstar's popularity spanned generations and spread the word of Jesus to young and old alike in a fresh new way.
Sure, some thought the whole thing blasphemous, but most of the public accepted the idea that rock music was a totally acceptable vehicle to spread the word of Christ. The musical generated two bona-fide hits including the title song by Murray Head that topped the charts, and "I Don't Know How To Love Him" by Yvonne Elliman. The album also topped the charts in 1970 and spawned a Broadway stage version and a hit Hollywood film.
For a nice nine year old Jewish boy like me, the album provided an entertaining education about a religion I knew little about when it came out.