You may listen and say "wait a minute Uncle Marty,  didn't we just hear Take songs last week on The 3D RadioActivity?"  Yes, radio listeners you did, and on this episode we are playing songs that we didn't have enough time to play on our regular get-togethers!  Every program I search out the best or quirkiest tracks to use.  For instance, we heard 25 songs recently that revolved around the Take idea.  My original list of tunes had over 175 of them, that would be enough for six more shows.  If you are a regular listener, you know that I usually come to the studio with more cubic tunage than I can play in two hours, I always say it's better to have too much than not enough, right?   This week is Thanksgiving here in the United States, and when you ask a lot of people what their favorite part of the holiday is, they might tell you "Leftovers".  That's what we are serving up, fresh off the turntables or hard drive.  We always have a tasty mix, so join us for a break from sports on TV or in the backyard, I'm going to crack open a rootbeer with a big old scoop of cool vanilla icecream to go with these hot jams.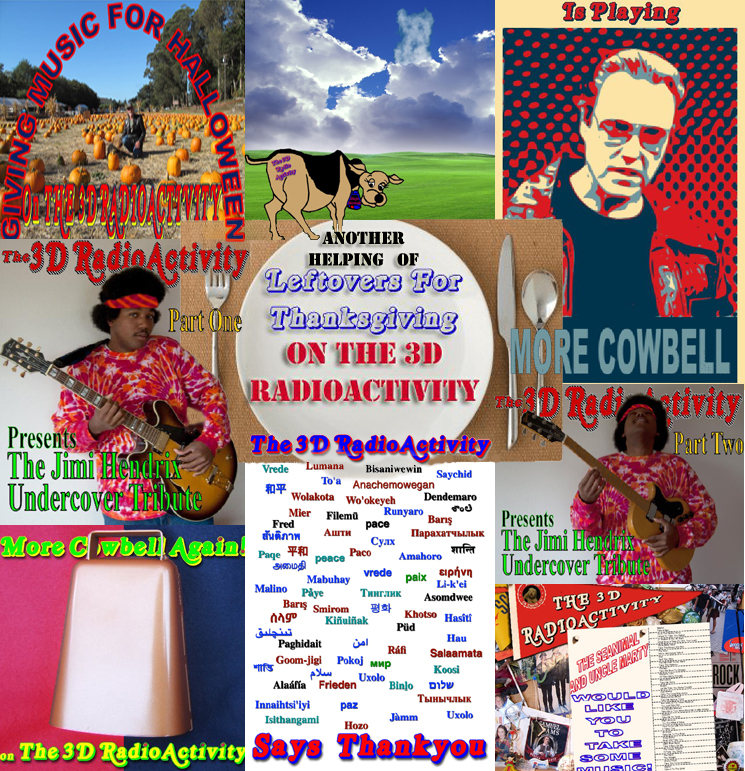 [jwplayer mediaid="6812″]
Thanks so much for tuning in to our Thanksgiving Week Leftovers, and please dial in again in.  During the next couple of  weeks we will keep it all in the family with songs about Brothers and Sisters on The Award Winning 3D RadioActivity.
Got any suggestions for those shows?  Lay 'em on me!  You can send me an email message by clicking on my name below, or check out the show at 3D-RadioActivity on Facebook.
"It's not true I had nothing on, I had the radio on."
— Marilyn Monroe