Uncle Marty here, this is The 3D RadioActivity number 584, as we wrap up our look at some of the classic standards and hits from an independent record label, mainly focusing on the blues. It was formed in Ann Arbor, Michigan, by the owner of the Blind Pig Cafe, Jerry Del Giudice, and his friend Edward Chmelewski nearly 45 years ago and now has half a hundred names on their roster. Blind Pig Records loved and welcomed all sorts of critters so we have a few of both for you.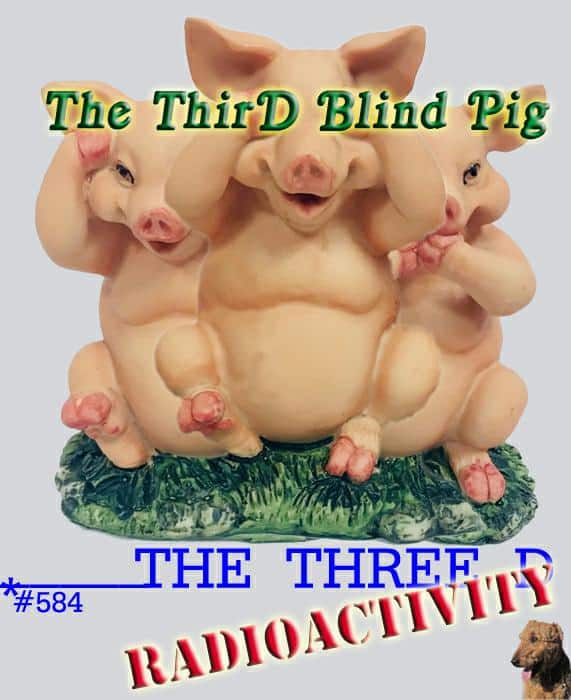 This  wraps up our historical perspective of Blind Pig. There is another company from the animal kingdom, instead of a sightless muddy mammal, next time we'll take a look at a true lizard king as we delve into Alligator Records. Tell me any show themes or song suggestions by sending email to 3D Radio at usa dot com, or with a message on our Facebook page which has links to the archives of all the earlier episodes and the airedorable graphics in the photo section. <woof> That's DaytonAiredale reminding you to tell your family, friends and their dogs to look for us on Denver's MileHiRadio ,  Theacidflashback ,  TuneIn  and  InternetFM dot com, because the best FM radio is now on the Internet.
Until we meet again, Keep Rockin' On!
 "It's not true I had nothing on, I had the radio on."
…Marilyn Monroe