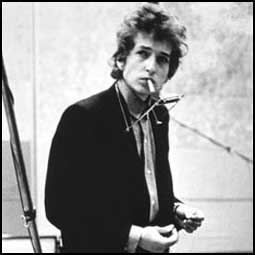 1964, Bob Dylan made his first entry on the UK charts with "The Times They Are A-Changin."
1965, Sam the Sham & the Pharaohs release their garage classic "Wooly Bully."
1966, Peter Tork opened a solo stint in Hollywood at The Troubadour. Tork had already auditioned for The Monkees, who he will join later in the year.
1967, Working on The Beatles Sgt Pepper album at Abbey Road studios in London, George Harrison recorded his lead vocal on his song "Within You Without You." as well as a sitar part, and some acoustic guitar parts.
1969, The Doors' Jim Morrison turned himself in to the FBI in Los Angeles. He was charged on six charges of lewd behavior and public exposure at a concert in Miami on March 2nd, 1969. He was later released on $2000 bail.
1971, The Temptations scored their second number one with "Just My Imagination (Running Away With Me.")

1971, Tom Waits appeared at the Heritage Coffee House, San Diego, California.
1972, Puerto Rico's Mar y Sol Festival ends, having run out of its already meager supply of food. Hundreds of Americans who flew to Puerto Rico to see Emerson, Lake & Palmer are stranded at the San Juan airport.
1975, Steve Miller was charged with setting fire to the clothes of a friend, Benita Diorio. When police arrived at Miller's house, Diorio was putting out the flames, Miller then got into a fight with some of the policemen and was charged with resisting arrest.

1978, B.B. King and lawyer F. Lee Bailey, chairmen of the Foundation for the Advancement of Inmate Rehabilitation and Recreation, visit Boston's Norfolk Prison. King performs for the cons.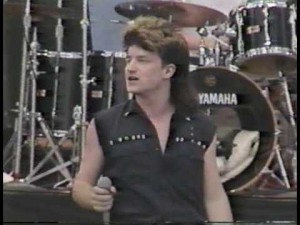 1983, after completing a 29-date UK tour, U2 appeared on BBC TV Top Of The Pops performing their latest single "Two Hearts Beat As One."
1990, American jazz singer Sarah Vaughan died of lung cancer. She had the 1954 US number six single "Make Yourself Comfortable," and released over 50 albums. March 27, is "Sarah Lois Vaughan Day" in both San Francisco and Berkeley, California in honor of the singer.
1993, Depeche Mode went to number one on the UK album chart with Songs Of Faith And Devotion, their first UK chart topper and their tenth album release.
2003, Stax records songwriter Homer Banks died aged 61. He penned "I Can't Stand Up for Falling Down," recorded by Sam & Dave and a UK hit for Elvis Costello. Rod Stewart, The Emotions, Isaac Hayes, Millie Jackson and Johnny Taylor all covered his songs.
2015, Bob Burns, the American drummer who was in the original line-up of the Southern rock band Lynyrd Skynyrd died in a car crash in Georgia when his car struck a mailbox and a tree with the front of the vehicle. Burns was the only occupant of the car and was not wearing a seat belt at the time of the crash
Born on April 3: Jan Barry, Jan & Dean (1941); Richard Manuel, The Band (1943); Tony Orlando (1944); Richard Thompson, Fairport Convention (1949)