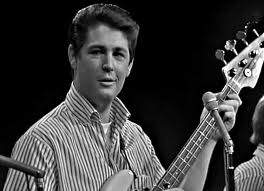 1964, During a US tour Beach Boy Brian Wilson had a nervous breakdown during a flight from Los Angeles to Houston. Wilson left the band to concentrate on writing and producing. Glen Campbell replaced Wilson for the bands live shows.
1964, Radio London, one of England's first offshore "pirate" radio stations, begins broadcasting. Ella Fitzgerald's recording of "Can't Buy Me Love" hits the English charts at number 34. It's the first time a Beatles cover has become a hit there.
1966, The UFO Club opens in London's Tottenham Court Road. With Pink Floyd as the club's house band, the venue becomes a hive of psychedelic activity.
1966, ITV (Redifusion) broadcasts Ready, Steady Go! for the last time, after the Musicians Union enforced a ban on miming. The special guests for the farewell show were Mick Jagger, The Who, Eric Burdon, The Spencer Davis Group, Donovan and Dave Dee, Dozy, Beaky, Mick and Tich.
1967, Buffalo Springfield performs at the Fillmore West in San Francisco.

1967, John Lennon writes a get-well-soon letter to his estranged father Alfred, who has taken ill. Lennon also sends Alfred a car so that he can visit his son at Weybridge, England. However, his magnum opus "I Am the Walrus" only struggles to number 56 in the American singles charts today.
1967, Cream played at the Grande Ballroom, Detroit, Michigan.
1969, Hawkwind appears at Town Hall in the St.Pancras neighborhood in London.
1970, The Grateful Dead perform an acoustic set at Winterland Auditorium to raise money for their pal Owsley "The Bear" Stanley's legal issues. Also on the bill, Hot Tuna and the New Riders of the Purple Sage. The show was promoted as a benefit for "the Montessori School & The Bear."
1971, Hawkwind performed at Seymour Hall, London.
1972, The Who's newest single, "Relay" backed with "Waspman," is released in Britain. It is The Who's last stand-alone single not pulled from an album. Tony Stewart reviews "Relay" for New Musical Express, "Why don't this band ever fail? Simply because they're the guv'nors in rock 'n roll. And this composition by Pete Townshend must be their best single to date. It's a calculated time-structure piece and not an all-out rocker, thus giving Big John and Keith room to prove their feel and expertise, as well as allowing Roger to use the full force and range of his voice. There's an unforgettable chorus line, and some neat guitar lines hitting out. I do believe they've done it again." It peaks at #21 in the U.K. charts.
1972, David Bowie appeared at the Rainbow Theatre in London.
1972, Former Grand Funk Railroad manager Terry Knight arrived during a concert by the band with a court order to seize $1m in money or assets. Police inform the ex manager that he couldn't take anything until after the show.
1973, The Who played at the Sundown in Edmonton, North London.
1974, George Harrison releases one of his rare Christmas records, "Ding Dong, Ding Dong." It fails to crack the top 30.
1975, The Who played at the Hammersmith Odeon, London.
1976, AC/DC appeared at Miami High School Great Hall, Gold Coast, Australia.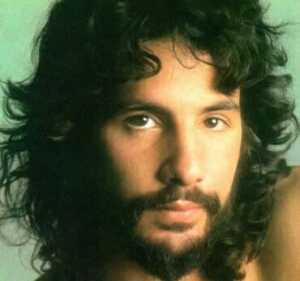 1977, English singer-songwriter, Cat Stevens formally changed his name to Yusef Islam.
1979, ZZ Top played at El Paso County Coliseum, El Paso, Texas.
1984, Aerosmith appeared at the Orange County Civic Center, Orlando, Florida.
1985, Pete Townshend performed at the Dominion Theatre, London.
1989, Phil Collins started a four week run at number one on the US singles chart with 'Another Day In Paradise', his 7th US solo chart topper. It was taken from his number one album …But Seriously. "Another Day in Paradise" was written to bring attention to the problem of homelessness.
1999, George Harrison's home in Maui in the Hawaiian Islands was broken into by Cristin Keleher, who cooked a frozen pizza, drank beer from the fridge, started some laundry and phoned her mother in New Jersey. Keleher was arrested and charged with burglary and theft.
2002, Sir Paul McCartney was granted his own coat of arms by the College of Arms, the English heraldic body formed in 1484. The crest featured a bird that appeared to be holding a guitar in its claw. The motto is "Ecce Cor Meum", Latin for 'Behold My Heart', which is the title of an oratorio he composed.
2005, Geezer Butler, the bass player with Black Sabbath offered £5,000 for any information leading to the safe return of Toga, the three-month-old penguin that had been stolen from a zoo on the Isle of Wight a few days earlier.
2007, The Police were named as the highest earning touring group for the year, bringing in nearly £66.5m, ($132m). The band's 54-date North American tour had generated almost double the total of the second-placed act, country star Kenny Chesney.
Born on December 23: Jorma Kaukonen, Jefferson Airplane, Hot Tuna (1940); Ron Bushy, Iron Butterfly (1941); Tim Hardin (1941); Ariel Bender, Mott the Hoople; Adrian Belew, King Crimson (1949); Luther Grosvenor, Spooky Tooth (1949); Dave Murray, guitar, Iron Maiden (1958); and Eddie Vedder, Pearl Jam (1964)