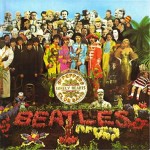 1967, The Beatles recorded the orchestral build-up for the middle and end of "A Day in the Life." At the Beatles' request, the orchestra members arrived in full evening dress along with novelty items. One violinist wore a red clowns nose, while another a fake gorilla's paw on his bow hand. Others were wearing funny hats and other assorted novelties. The recording was filmed for a possible Sgt. Pepper's Lonely Hearts Club Band television special which was ultimately abandoned. Mick Jagger, Keith Richards, Mike Nesmith from The Monkees, and Donovan also attended the session.
1967, Heavy metal pioneers Blue Cheer, best known for their cover of Eddie Cochran's "Summertime Blues," perform at a "Tribute to J. Edgar Hoover" in San Francisco.
1967, At a concert at the Golden Sheaf Bakery in Berkely, Janis Joplin meets Country Joe MacDonald, whose group, the Fish are also on the bill. Shortly afterwards, Janis moves in with Country Joe.
1967, Pink Floyd played at the Leicester College Of Art and Technology, Leicestershire, England.
1968, The Who played a Valentine Ball at Essex University in Colchester, England. They are supported by The Shell Shock Show, Yum Yum Band and Exploding Orange.
1968, The Four Tops Greatest Hits was at number one on the album chart, the first chart topping album for the Motown label.
1968, Jefferson Airplane appears at the Terrace Ballroom in Salt Lake City, Utah.
1969, Led Zeppelin performed at the Field House on the campus of Memphis State University, in Memphis, Tennessee.
1970, Neil Young appeared at the Music Hall, Cincinnati, Ohio.
1971, Carole King releases her album Tapestry bringing the contemporary singer-songwriter character to the mainstream radio.
1972, The Faces appeared at The Rainbow Theatre, London, England
1972, David Bowie appeared at the Tolworth Toby Jug, London, on the opening date of his Ziggy Stardust tour.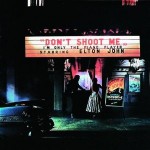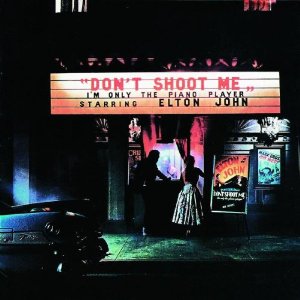 1973, Elton John had his first No.1 album when Don't Shoot Me I'm Only The Piano Player started a six-week run at the top of the charts.
1973, King Crimson played at the Marquee Club, London.
1973, British Rail, which was due to demolish Liverpool's Cavern club to build a subway station, gives the fabled venue a stay of execution. Owner Roy Adams says he will try to use the extra three months to preserve the famed cellar where the Beatles played some of their earliest concerts.
1974, record producer Phil Spector was injured in a car crash. He needed extensive plastic surgery that dramatically altered his looks. Details of how the accident happened were kept secret.
1974, Deep Purple kicked off a 28-date North American tour at the Los Angeles Forum, California.
1975, Dave Alexander, the original bassist for The Stooges died from pneumonia aged 28. He was fired from the band in August 1970 after showing up at a gig too drunk to play.
1975, Roxy Music performed at Massey Hall in Toronto.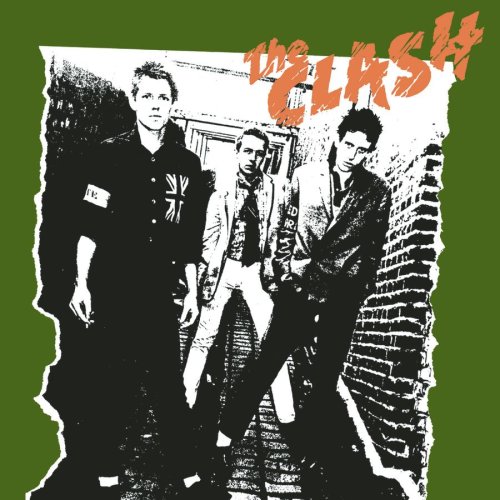 1976, Elvis Presley was made a police reserve for the Memphis police.
1977, The Clash started recording their debut album at CBS studios in London, England.
1979, The Grateful Dead played at Soldier's and Sailors Memorial Hall in Kansas City, Missouri.
1979, Rod Stewart started a four week run at number one on the singles chart with "Do Ya Think I"m Sexy," his third chart topper. Also today Rod started a three-week run at number one on the album chart with Blondes Have More Fun.
1980, ZZ Top played at the San Diego Sports Arena, San Diego, California.
1984, Frankie Goes To Hollywood were at No.1 on the UK singles chart for the third week with "Relax." Eurythmics had the UK No.1 album with Touch.
1986, Bob Dylan appeared at the Entertainment Centre, Sydney, Australia.
1993, On a special edition of the Oprah Winfrey show, Michael Jackson gave his first TV interview for 14 years, live from his Neverland Valley Ranch.
2005, Prince topped Rolling Stone magazine's annual list of the years biggest money earners after his 2004 tour grossed over $90 million (£53 million). Madonna came in second place after earning $54.9 million (£34.3 million) and Metallica came third with $43 million (£25.3 million).
2008, Amy Winehouse won five prizes at this year's Grammy Awards, including Song of the Year and record of the year, both for her single "Rehab", and Best New Artist. The UK singer was not at the Los Angeles ceremony to collect them due to visa problems. Instead, she made an acceptance speech by satellite, paying tribute to her husband, "my Blake incarcerated," who was in custody awaiting trial on charges of attempting to pervert the course of justice and grievous bodily harm. Kanye West took home four Grammy Awards, while Bruce Springsteen won three. The White Stripes, Justin Timberlake, Carrie Underwood and Mary J Blige all picked up two awards.
Born on February 10: Jerry Goldsmith, film scores (1929); Don Wilson, The Ventures (1937);  Roberta Flack (1937); Jimmy Merchant, singer, Frankie Lymon And The Teenagers (1940); Nigel Olsson, Elton John Band (1949); Cliff Burton, bass, Metallica (1962)