1969, Cream started a two-week run at number one on the chart with their album Goodbye.
1969, Tommy Roe started a four week run at number one on the singles chart with 'Dizzy',
1969, Janis Joplin was featured on the cover of Rolling Stone magazine, on sale for 35 Cents,
1969, Tyrannosaurus Rex singer Marc Bolan's first book of poetry 'The Warlock Of Love' was published,
1969, during a Scandinavian tour Led Zeppelin played at the Brondby Pop Club in Norregard. Also on the bill, The Keef Hartley Band, Ham and Swedish band Made In Sweden.
1970, Pink Floyd played a concert at Niedersachsenhalle in Hannover, West Germany. Roger Waters announced the closing number "Atom Heart Mother" as "Consequently."

1972, DJ Robert W. Morgan played the Donny Osmond version of 'Puppy Love' for 90 minutes on the radio station KHJ in Los Angeles. LAPD mistakenly raided the station studios after receiving numerous calls from listeners, confused, the officers left without making any arrests.
1973, Roberta Flack was at No.1 on the singles chart with 'Killing Me Softly With His Song' and Elton John had the No.1 album with 'Don't Shoot Me I'm Only The Piano Player'.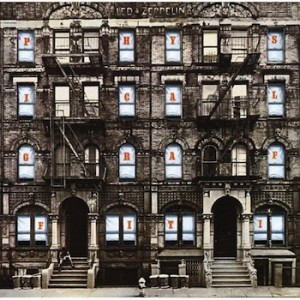 1975, Led Zeppelin went to No.1 on the album chart with the double album 'Physical Graffiti', the first on their own 'Swan Song' label, the album spent six weeks at No.1 on the chart.
1975, Mick Jagger is in paternity trouble again. Today he reportedly reaches a settlement with former paramour Marsha Hunt.
1975, The Doobie Brothers went to number one on the singles chart with 'Black Water', the group's first of two chart toppers.
1978, New York witnesses the premiere of American Hot Wax, a film about the life of rock DJ Alan Freed starring Tim McIntire. There are also appearances from Chuck Berry, Jerry Lee Lewis, and Screamin' Jay Hawkins. Leonard Maltin says, "Uneven dramatically, but McIntire is excellent, period flavor is strong, and the original rock 'n' roll acts are fun to see."
Born on this day:  Lightnin' Hopkins (1912); Roy Clark (1933);  Phil Lesh, Grateful Dead (1940);  Mike Love, Beach Boys (1941),  Sly Stone (1944);  Ry Cooder (1947); and Dee Snider, Twisted Sister (1955)