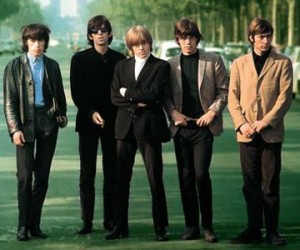 1965, Mick Jagger, Brian Jones and Bill Wyman all received electric shocks from a faulty microphone on stage during a Rolling Stones show in Denmark. Bill Wyman was knocked unconscious for several minutes.
1966, The Who performed at St. George's Ballroom in Hinckley, Leicestershire, England.
1967, Jimi Hendrix appeared at the Tabernacle Club in Stockport, Manchester, England.
1968, Pink Floyd performed live for the program Late Night Line Up at BBC Lime Grove Studios in London. It was broadcast on September 10th by BBC2 TV.
1969, Marvin Gaye was at number one on the singles chart, with "I Heard It Through The Grapevine." The song was first recorded by The Miracles and had also been a million seller in 1967 for Gladys Knight and the Pips, reaching the number two spot. It has been covered by numerous artists, including the song has been covered by a range of musicians including Creedence Clearwater Revival, who recorded an eleven-minute version for their 1970 album, Cosmo's Factory, that was released as a single, reaching 43 on Billboard's chart.
1970, Canned Heat and the MC5 played at the Varsity Arena in Toronto, Ontario, Canada.

1970, The Allman Brothers Band appeared at Alumni Hall in Atlanta, Georgia.
1970, Peter Yarrow of Peter Paul and Mary pleaded guilty to "taking immoral liberties" with a 14 year old girl in Washington D.C. He pleaded guilty and was sentenced to three months in jail. Just days earlier, the trio had won a Grammy Award for Best Recording for Children for their album, Peter, Paul and Mommy.
1971, Black Sabbath appeared at Memorial Coliseum in Dallas, Texas.
1972, Yes played at Lakeland Community College, Mentor, Ohio.
1973, The Grateful Dead played at the Civic Center in Baltimore, Maryland.
1974, Queen appeared at Douglas Palace Lido, Isle Of Man, England.
1976, the final US show of David Bowie's World Tour.was held at Madison Square Garden in New York. Afterwards, a small party was held at the Penn Plaza Club for Bowie and the crew.
1976, One-man blues band Duster Bennett was killed in a car accident. 1970 album Smiling Like I'm Happy. Heworked with Alexis Korner, John Mayall's Bluesbreakers, Fleetwood Mac and B.B. King.
1976, Anita Pallenberg the girlfriend of Rolling Stone Keith Richards gave birth to a baby boy, Tara, (he died ten weeks later from pneumonia).
1977, Hall and Oates started a three week run at No.1 on the singles chart with 'Rich Girl', the duo's first number one.
1978, Aerosmith performed at the Tower Theater, Upper Darby, Pennsylvania.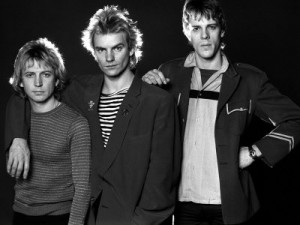 1980, The Police became the first Western pop group to play in Bombay, India for over ten years when they played a one-off gig in the city.
1985, Radio stations in South Africa banned all of Stevie Wonder's records after he dedicated the Oscar he had won the night before at The Academy Awards to Nelson Mandela.
1988, Morrissey went to No.1 on the UK album chart with his debut solo LP Viva Hate.
2000, Santana started a two-week run at No.1 on the UK album chart with Supernatural. The album went on to win eight Grammy Awards including Album Of The Year, Record Of The Year, and Song Of The Year.
2004, Jan Berry of Jan and Dean, died at the age of 62, after being in poor health sustained in a 1966 car crash. Had the 1963 US No.1 & UK No.26 single "Surf City," (co written by Beach Boy Brian Wilson). At the height of their fame, Jan and Dean hosted and performed at The T.A.M.I. Show, the film also featured The Rolling Stones, Chuck Berry, James Brown, Marvin Gaye, The Supremes and Smokey Robinson & The Miracles.
Born on March 26: Diana Ross (1944); Richard Tandy, ELO and Steven Tyler, Aerosmith (1948); Teddy Pendergrass (1950); James Iha, Smashing Pumpkins (1968)