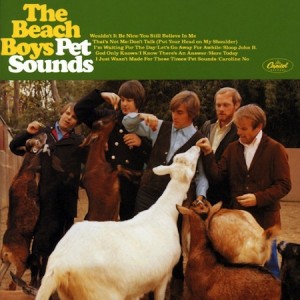 1966, The Beach Boys were at number one on the singles chart with "Good Vibrations." The single was taken from the album Pet Sounds.
1967, A 16-date UK package tour with Jimi Hendrix, Pink Floyd, The Move, The Nice and Amen Corner played at the City Hall, Sheffield. A review in the Sheffield Star noted, "Like an electrified golliwog, Jimi Hendrix threw himself into a live-wire act that featured his intricate guitar interpretation."
1967, The Mothers of Invention played at the Masonic Temple Auditorium in Detroit, Michigan.
1967, Pink Floyd released their third single "Apples And Oranges," which failed to chart.
1967, The Who kicked off their second North American tour supporting The Buckinghams at Shawnee Mission South High School in Kansas City.
1968, The Moody Blues performed at the Grande Ballroom in Detroit, Michigan.
1971, Slade were at number one on the UK singles chart with "Coz I Luv You," the group's first of six chart toppers. The misspelt song titles became a trademark for Slade, causing a great furor among teachers up and down the country.
1971, Led Zeppelin played at the Kinetic Circus in Birmingham during a tour of the UK.

1972, Yes performed at Tilson Auditorium, Terre Haute, Indiana.
1973, The Grateful Dead performed at Pauley Pavillion, at the University of California at Los Angeles.
1973, Melody Maker carries an interview with The Who's John Entwistle in which he discusses his abilities on brass instruments. In the same issue, Michael Watts reviews the November 13th show and says audiences seemed unsure during Quadrophenia, with most of the applause given for the old standards. Also, there is a report that both Mick Jagger and David Bowie have turned down roles in the upcoming Tommy film. Eric Clapton is listed as one of the possible stars.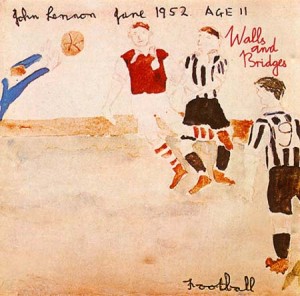 1974, John Lennon scored his second solo number one album with Walls And Bridges.
1975, Bob Dylan played at War Memorial Coliseum, Rochester.
1976, ZZ Top appeared at the Capitol Theatre, Passaic, New Jersey.
1977, Rush performed at the Palace Theatre, Albany, New York.
1979, Jethro Tull bass player John Glascock died at the age of 28, as a result of a congenital heart defect. Had also been a member of Chicken Shack.
1979, The Commodores went to number one on the US singles chart with "Still," the group's second US number one single, it made number four in the UK.
1980, The Allman Brothers Band performed at Lakefront Arena, New Orleans.
1984, The best-of collection The Who: The Singles is released in Europe, Australia and Japan. It contains the first appearance of an alternate take of "Happy Jack," and the BBC mix of "I Can See For Miles."
1985, Wham! Were at number one on the UK album chart with Make It Big and number one on the US singles chart with "Wake Me Up Before You Go Go." Michael's inspiration for the song, was a scribbled note left by his Wham! partner Andrew Ridgeley for Andrew's parents, originally intended to read "wake me up before you go" but with "up" accidentally written twice, so Ridgeley wrote "go" twice on purpose.
1992, Jimmy Merchant and Herman Santiago, formerly of Frankie Lymon and the Teenagers, received an estimated $4.0 (£2.5) million in back payments from the song "Why Do Fools Fall In Love," after a long battle to claim royalties owed them.
1995, English singer-songwriter and founding member of folk rock band Lindisfarne, Alan Hull, died of a heart attack aged 50. Lindisfarne scored the 1972 UK number three single "Lady Eleanor."
1996, The Spice Girls were at number one on the UK album chart with their debut release Spice Girls. Five singles were released from the album, "Wannabe," "Say You'll Be There," "2 Become 1," "Who Do You Think You Are," and "Mama." "Wannabe" was the first single released and went to number one in 31 countries. Following that, "Say You'll Be There" and "2 Become 1" were chart toppers in 53 countries.
2000, It was reported that Andy White who played drums on The Beatles track "Love Me Do," which was featured on the new Beatles Greatest Hits album would not earn enough from it to buy his own copy. White would get no more than his original session fee of £7.00
2003, American country music legend Don Gibson died of natural causes aged 75. He notched the 1958 US number seven single "Oh Lonesome Me," covered by Neil Young on his After The Gold Rush album, and the 1961 UK number 14 single "Sea Of Heartbreak." His song "I Can't Stop Loving You," has been recorded by over 700 artists, most notably by Ray Charles in 1962.
2007, The Eagles were at number one on the US album chart with Long Road Out Of Eden, the band's seventh studio album, and first since 1979.
Born on November 17: Gordon Lightfoot (1938); Bob Gaudio, The Royal Teens, The Four Seasons, (1942); Gene Clark, The Byrds (1944); Martin Barre, Jethro Tull (1946); Rod Clements, Lindisfarne (1947); Robert Antoni, vocals, Nazz, Utopia (1947); East Bay Ray, guitarist, Dead Kennedys (1948); Jeff Buckley, singer-songwriter (1966); Richard Fortus, guitarist, Guns N' Roses, Love Spit Love (1966): Kimya Dawson, singer-songwriter, guitarist, The Moldy Peaches (1972); Isaac Hanson, singer-songwriter, guitarist, Hanson (1980)