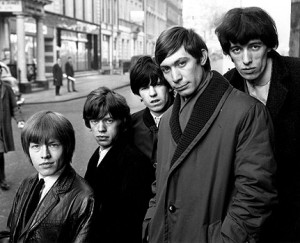 1964, The Rolling Stones kicked off an 11-date North American tour playing two shows at The New York Academy of Music.
1966, The Who performed at Folkparken, Halmstad, Sweden.
1967, The Who record an acoustic version of "Mary Anne With The Shaky Hands" at De Lane Lea Studios in London.
1969, Yes performed at Nottingham University, Nottingham, England.
1969, Humble Pie appeared at the Empire, Sunderland, England supported by David Bowie.
1970, Santana scored their first number one album with Abraxas.
1970, Pink Floyd were at number one on the UK album chart with the Atom Heart Mother, the group's first chart topper.
1971, The Grateful Dead performed at Easttown Theater in Detroit, Michigan.

1971, King Crimson played at City Hall, Newcastle-Upon-Tyne, England.
1973, John Lennon began litigation against the US government, accusing them of tapping his telephone.
1973, King Crimson appeared at the Empire Theatre, Liverpool, England.
1973, Rolling Stone Keith Richards was fined £205 ($328) after admitting having cannabis, Chinese heroin, mandrax tablets and a revolver at his Chelsea home.
1974, Roxy Music played at the Apollo, Glasgow, Scotland.
1975, Bob Dylan re-records "Hurricane" after earlier versions of his song about the imprisoned boxer misidentified a bystander in the bar where Hurricane Carter was alleged to have shot two men. It's his final session for the Desire album.
1976, Frank Zappa performed at the Music Hall, Boston, Massachusetts.
1977, Rolling Stone Keith Richards pleaded guilty to possessing heroin to a court in Toronto. He was given a one year suspended sentence and ordered to perform a benefit concert for the blind.
1978, Rush played at the Brandt Center, Regina, Saskatchewan, Canada.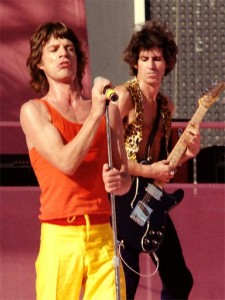 1979, Paul McCartney received a medallion cast in rhodium after being declared the most successful composer of all time. From 1962 to 1978, McCartney had written or co-written 43 songs that had sold over a million copies each.
1980, Blue Oyster Cult appeared at the Ohio University Convocation Center, Athens, Ohio.
1980, during a UK tour Ry Cooder appeared at The Apollo in London.
1981, The Rolling Stones played the first of two nights at the Citrus Bowl in Orlando, Florida, supported by Van Halen.
1987, Michael Jackson started a two week run at number one on the US singles chart with "Bad," a number three hit in the UK. A music video for "Bad," directed by Martin Scorsese and co-starring one of the first appearances of yet-undiscovered Wesley Snipes, was released in late 1987.
1998, Spacedust went to the top of the UK singles chart with "Gym and Tonic." Spacedust were the production duo of Paul Glancey and Duncan Glasson. The track was a cover of a Bob Sinclar's single.
2002, American record producer Tom Dowd died of emphysema. He recorded albums by many artists including: Eric Clapton, Lynyrd Skynyrd, Derek and the Dominos, Rod Stewart, Aretha Franklin, Cream, Lulu, Chicago, The Allman Brothers Band, The J. Geils Band, Meat Loaf, Sonny & Cher, The Rascals, Willie Nelson, Diana Ross, Kenny Loggins, Dusty Springfield, The Drifters and Otis Redding.
2005, Madonna gave a surprise lecture at a New York university, discussing her career and new film after she arrived unannounced at City University's Hunter College as part of the MTV series Stand In. Students expected a screening of her new documentary, "I'm Going To Tell You a Secret" but they were also given the chance to question the singer.
2006, Forbes.com revealed that Kurt Cobain had overtaken Elvis Presley as the highest earning dead celebrity. Cobain's work earned $50 million (£27m) in the 12 months to October 2006, compared with Presley's $42m (£22m). Former Beatle John Lennon earned $35m (£19m).
2009, Michael Buble went to number one on the US album chart with Crazy Love, the Canadian singer's fourth studio album.
Born on this day: Bill Wyman (1936); Patti Labelle (1944); Jerry Edmonton, Steppenwolf (1946); and "Weird" Al Yankovic (1959)