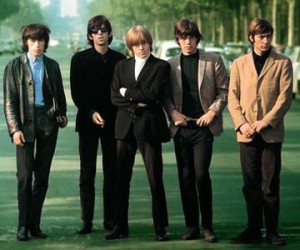 1965, The Rolling Stones kicked off their fourth 37-date North American tour at the Forum in Montreal, Quebec, Canada.
1965, The Who's new single, "My Generation" backed with "Shout and Shimmy," is released in the UK by Brunswick. Derek Johnson says in New Musical Express, "Analyse the ingredients for a hit and you'll find them all in this disc. A storming, raving shake-beat, with crashing cymbals, raucous guitar, reverberating bass and hand-claps throughout – and that's just the backing. The lyric is topical and loaded with teenage appeal, about the snooty approach of some adults to youngsters. Sung with verve, a strong blues feel and an occasional stuttering gimmick, with chanting supporting the soloist." It reached number two in the UK, the Who's highest charting single in their home country but only number 74 in America.
1966, ? & the Mysterians went to number one on the US singles chart with "96 Tears." A number 37 hit in the UK, the song gave The Stranglers a UK number 17 hit in 1990.
1967, Cream played two shows at the Saville Theatre in London, England, billed as Sundays At The Saville. The Bee Gees were appearing the following week.

1967, During an American promotional tour, Pink Floyd appear on Dick Clark's American Bandstand. They lip-sync their single "See Emily Play," but singer Syd Barrett keeps his mouth shut throughout the "performance."
1969, King Crimson appear at Goddard College, Plainfield, Vermont.
1970, The Who perform at the Hammersmith Palais, London.
1971, Duane Allman of The Allman Brothers Band was killed when he lost control of his motorcycle on a Macon, Georgia street while trying to swerve to avoid a tractor-trailer. He was three weeks shy of his 25th birthday.
1972, Yes played at the Onondaga County War Memorial, Syracuse, New York.
1973, King Crimson appeared at Colston Hall, Bristol, England.
1974, David Bowie plays the second date of a four nights at Radio City Music Hall in New York.
1975, Bob Dylan's Rolling Thunder Revue play their first night at Memorial Auditorium in Plymouth, Massachusetts.
1976, AC/DC performs at Town Hall, Birmingham, England.
1977, The Grateful Dead played at Evans Field house on the campus of Northern Illinois University.
1978, Aerosmith appears at Armadillo World Headquarters, Austin, Texas.
1979, Eric Clapton appeared at Binyaney Ha'ooma, Jerusalem, Israel.
1980, ZZ Top played at the Pine Bluff Convention Center, Pine Bluff, Arkansas.
1981, Black Sabbath performed at Brendan Byrne Arena, East Rutherford,New Jersey.
1983, "Islands In The Stream" gave Dolly Parton and Kenny Rogers a number one song on the US singles chart. It was written by The Bee Gees and co-produced by Barry Gibb.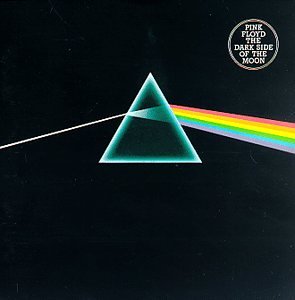 1983, Pink Floyd's Dark Side of the Moon had been on the Billboard albums chart for 491 weeks, establishing a new record for longest-listed album.
1984, American drummer Wells Kelly from Orleans and Meat Loaf died age 45 after choking to death on his vomit. He had the 1976 US hit singles with Orleans, "Still The One" and "Dance with Me."
1987, Decades, Rolling Stones Ron Wood's first ever British art exhibition opened in London, featuring portraits of friends and rock stars from the past 20 years.
1987, David Bowie played the first night of his 15-date Glass Spider Tour in Australia and New Zealand at the Boondall Entertainment Centre in Brisbane.
1988, Dire Straits notched their fourth UK chart topping album with Money For Nothing, a greatest hits album featuring material from their first five discs. It was also number one in France and Switzerland, but only number 62 in the US.
1996, Manchester band The Stone Roses split up. Singer Ian Brown said "having spent the last ten years in the filthiest business in the universe, it's a pleasure to announce the end of The Stone Roses."
2000, Limp Bizkit started a two-week run at number one on the US album chart with Chocolate Starfish.
2001, U2 performed for the first time on The Late Show with David Letterman, live from New York City.
2005, A set of waxwork heads of The Beatles from their Sgt Pepper's album cover sold for £81,500. The "pepperheads" were auctioned off after recently being discovered in a back room at London's Madame Tussauds. They were used in 1967 by artist Sir Peter Blake in the backdrop of the album, with the actual Beatles posing at the front.
2009, Forbes Magazine reported that Michael Jackson had earned about 72 million dollars since his death on June 25th. That was good enough for third place on their list of dead celebrities making the most money. Fashion designer Yves Saint Laurent came in first at $350 million, songwriters Richard Rodgers and Oscar Hammerstein were second with $235 million and Elvis Presley was fourth, earning $55 million.
2013, John Lennon's first home, in Liverpool, was sold for £480,000 at an auction held at the Cavern Club. The red brick terrace at 9 Newcastle Road, Wavertree, was where Lennon lived from birth in 1940, until he was five. The property has a rear yard and is a few streets away from Penny Lane, made famous by The Beatles.
Born on October 29: Denny Laine, Moody Blues, Wings (1944); Mick Gallagher, keyboards, songwriter The Animals, Ian Drury & The Blockheads (1945); Peter Green, Fleetwood Mac (1946); Ricky Reynolds, Black Oak Arkansas (1948); David Paton, guitarist, The Alan Parsons Project, Bay City Rollers (1949); James Williamson, guitarist, songwriter, producer, The Stooges (1949); Kevin DuBrow, singer, Quiet Riot (1955); Roger O'Donnell, keyboards, The Cure (1955); Einar Örn Benediktsson, singer, trumpet, The Sugarcubes (1962); Peter Timmins, Cowboy Junkies (1965); Chris Baio, Vampire Weekend (1984)