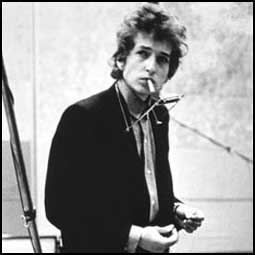 1964, Bob Dylan performs a Halloween concert at New York's Philharmonic Hall. CBS is recording the show for a possible live album. Dylan shows off a new composition called "Advice to Geraldine on Her Miscellaneous Birthday."
1964, Ray Charles was arrested by Logan Airport customs officials in Boston and charged with possession of heroin. This was his third drug charge, following incidents in 1958 and 1961. Charles avoided prison after kicking the habit in a clinic in Los Angeles, but spent a year on parole in 1966.
1967, Iggy and the Stooges made their live debut when they played at a Halloween party in Michigan.
1967, Having spent a night at Wormwood Scrubs Prison, Rolling Stone Brian Jones is ordered to spend nine months in jail after pleading guilty to marijuana possession. He appeals the judge's decision and is released on bail.
1968, Pink Floyd performed at Club Tournee in Paris.
1968, Linda Eastman arrives in England to take up living with Paul McCartney.
1968, The Doors perform at Freedom Hall in Louisville, Kentucky.

1969, The Who play at the Kinetic Playground in Chicago. The opening act is The Kinks. Pete dedicates The Who's show to them, helping a little to make up for the sting for this group that once had The High Numbers as their opening act but are now reduced to rebuilding a following in the U.S. after a four-year ban imposed by the American Federation of Musicians.
1969, Yes appeared at Swansea University, Swansea, England.
1970, Michelle Gilliam from The Mamas and the Papas married actor Dennis Hopper, the marriage lasted eight days.
1970, Led Zeppelin started a four week run at number one on the US album chart with Led Zeppelin III, the band's second US chart topper.
1970, The Grateful Dead played two shows at SUNY-Stonybrook in New York.
1971, Santana performs at the Hollywood Sportatorium, Pembroke Pines, Florida.
1972, Roxy Music plays at Central Hall, Chatham, England.
1973, Bob Marley appeared at The Record Plant, Sausalito, California.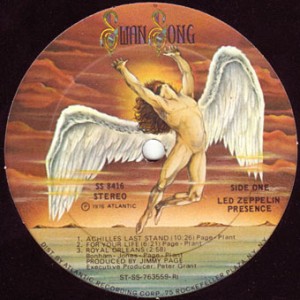 1974, Led Zeppelin launched their record label Swan Song. It was named after an unreleased Zeppelin instrumental track. A launch party was held at Chislehurst Caves, Surrey England. Drinks were served by nuns in suspenders, a naked woman lay in a coffin covered in jelly and naked male wrestlers cavorted in recesses of the caves. Label mates Bad Company, The Pretty Things and Maggie Bell also attended. The launch also tied in with the releases of The Pretty Things new album Silk Torpedo.
1975, The Marshall Tucker Band perform at a campaign fund-raiser for presidential candidate Jimmy Carter.
1975, Bob Dylan played at War Memorial Auditorium, Plymouth, Massachusetts.
1976, ZZ Top appeared at Municipal Auditorium, Kansas City, Missouri.
1977, Rush performed at the Electric Ballroom, Atlanta, Georgia.
1978, Bob Dylan played at the Civic Center, St. Paul, Minnesota.
1979, The Grateful Dead played a Halloween show at the Nassau Coliseum in Uniondale, New York.
1979, Jethro Tull appeared at the Mid-South Coliseum, Memphis, Tennessee.
1980, Bow Wow Wow appeared at London's Rainbow Theatre. The group had a backing singer by the name of Lieutenant Lush, aka Boy George.
1981, Frank Zappa appeared at The Palladium, New York.
1982, The Who performed at Sun Devil Stadium, Tempe, Arizona.
1985, The Dead's Halloween show at the Carolina Coliseum in Columbia, South Carolina opened with "Werewolves of London."
1986, Roger Waters went to the high court to try and stop David Gilmour and Nick Mason from using the name "Pink Floyd," for future touring and recording.
1994, Phish performed their first "musical costume" show at the Glens Falls Civic Center in Glens Falls, New York, where they performed the Beatles' White Album in concert. The show consisted of three sets. It began at 7:30 PM and concluded after 3 AM.
1995, For their second musical costume show, Phish included a complete rendition of Quadrophenia by The Who. The show took place at the Horizon, in Rosemont, Illinois.
2004, R. Kelly was kicked off a tour with Jay-Z, a day after claiming he was attacked with pepper spray by a member of the rapper's entourage. Kelly alleged he had been sprayed by a member of Jay-Z's entourage during a performance in New York. But Jay-Z's publicist denied that the rapper or any of his associates were involved. Jay-Z and R Kelly were in the midst of the 40-city Best of Both World's tour, scheduled to run until 28 November.
2005, The white suit worn by John Lennon on the cover of the Beatles' Abbey Road album sold for $118,000 (£66,385) at an auction in Las Vegas. An Austin Princess hearse driven by the late star in the documentary Imagine sold for $150,000 (£84,388). A portion of the proceeds from the sale of the items went to Amnesty International.
2009, Phish performed Exile On Main Street by The Rolling Stones at Phish Festival 8, held at the Polo Grounds in Indio, California.
Born on October 31: Tom Paxton (1937), Russ Ballard, Argent (1947) Bob Siebenberg, drummer, Supertramp (1949); Bernard Edwards, bass, producer Chic, The Power Station (1952); Larry Mullen, Jr., U2 (1961) Johnny Marr, The Smiths, Modest Mouse (1963); Colm Ó Cíosóig, drummer, songwriter, My Bloody Valentine (1964); Ad-Rock, rapper, producer, actor Beastie Boys (1966); Jon Wurster, radio host, drummer, Superchunk, The Mountain Goats (1966); Adam Schlesinger, bass, songwriter, producer Fountains of Wayne (1967); Rogers Stevens, guitarist Blind Melon (1970); Frank Iero, singer-songwriter, guitarist My Chemical Romance (1981)