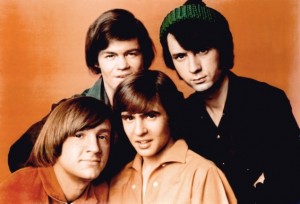 1965, The Hollywood Reporter ran the following classified ad, "Madness folk & roll musicians, singers wanted for acting roles in new TV show. Parts for 4 insane boys." The Monkees were born.
1965, The Rolling Stones were at number one with ("I Can't Get No) Satisfaction."
1967, Pink Floyd opened a four-date Scandanavian tour at the Boom Dancing Center in Aarhus, Denmark, supported by Wishful Thinking, Step by Step, Shaking Phantoms, and Barnet And His Dandy-Brothers. More than one thousand people attended the show. The microphones failed forcing the band to play an instrumental set.
1967, The Doors appeared at the Village Theater in New York City. The venue was to become The Fillmore East.
1968, Working at Abbey Road studios The Beatles recorded "Helter Skelter." John Lennon played bass and honked on a saxophone, roadie Mal Evans tried his best at playing trumpet. Paul McCartney recorded his lead vocal and George Harrison ran about the studio holding a flaming ashtray above his head.
1970, Elvis Presley performs at the Veterans Memorial Coliseum in Phoenix, Arizona.
1971, During a North American tour Led Zeppelin appeared at Hampton Roads Coliseum in Hampton.

1972, Slade were at number one on the UK singles chart with "Mama Weer All Crazee Now," the group"s third UK chart topper, taken from their album Slayed?
1972, Jim Croce started a five-week run at number one on the album chart with You Don"t Mess Around With Jim.
1973, Genesis performed at The Olympia Theatre, Paris, as they began touring in support of Selling England By The Pound.
1975, The Allman Brothers Band play at Riverfront Coliseum, Cincinnati, Ohio.
1977, David Bowie appeared on Marc Bolan's ITV show, Marc, singing "Heroes" as well as a duet with Bolan, "Standing Next To You," which is prematurely terminated when Bolan fell from the stage, much to Bowie's amusement. After the show the pair recorded demos together which were never finished because Bolan was killed in a car crash a week later.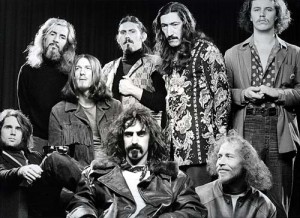 1977, Frank Zappa & the Mothers of Invention appeared at the SDSU Open Air Theatre, San Diego, California.
1978, Frank Zappa, The Tubes, Peter Gabriel, The Boomtown Rats, Rockpile and Wilko Johnson's Solid Senders all appeared at Knebworth Park, England tickets cost £5.50 ($8.80) in advance or £6.00 ($9.60) at the gate.
1978, U2 appeared at Top Hat Ballroom, Dublin, Ireland.
1980, Foghat played at the Capital Centre, Landover, Maryland.
1982, Van Halen performed at The Forum, Inglewood, California.
1989, New Kids On The Block scored their second US chart topping single with "Hangin' Tough," also a number one in the UK in 1990. The group also went to number one on the US album chart on this day with Hangin' Tough.
1992, Nirvana's Krist Novoselic knocked himself unconscious during the MTV music and video awards after being hit on the head with his guitar after throwing it 'up in the air'.
2004, US guitar maker Ernie Ball died after a long illness. In the late 50's Ball opened the first music store in the USA in Tarzana, California to sell guitars exclusively. He developed the guitar strings called 'Slinkys' specifically designed for rock and roll electric guitar.
2014, Scottish guitarist Robert "Throb" Young died at the age of 49. Young founded Primal Scream with school friend and singer Bobby Gillespie in Glasgow in 1984. As a member of Primal Scream, Young performed on all of the group's records up to 2006's Riot City Blues, and including their most famous album, Screamadelica.
Born on September 9: Joe Negroni, singer, Frankie Lymon and the Teenagers (1940), Otis Redding (1941) Doug Ingle, Iron Butterfly (1945); Bruce Palmer, bass, Buffalo Springfield (1946); Freddy Weller, Paul Revere and the Raiders (1947); Dave Stewart, Eurythmics (1952); Michael Buble (1975)