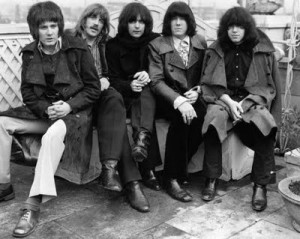 1968, Deep Purple made their live debut at a gig in Tastrup, Denmark. Formally known as Roundabout, guitarist Ritchie Blackmore suggested a new name, Deep Purple, after his grandmother's favorite song. "Deep Purple" had been a hit for Peter De Rose. Blackmore's grandmother had repeatedly asked if they would be performing the song.
1968, Apple Music ran advertisements soliciting tapes from unknown artists, offering financial grants as part of a deal to release records on the Apple label. Artists such as Badfinger, James Taylor, Mary Hopkin, Jackie Lomax, David Peel, and Elephant's Memory were signed up.
1968, The Righteous Brothers played at the Civic Center in Charleston, West Virginia.

1969, Session drummer Benny Benjamin died. One of "The Funk Brothers," he played on many Tamla Motown hits including songs by The Four Tops, Temptations, Marvin Gaye, The Supremes, and Stevie Wonder. The film Standing In The Shadows Of Motown, released in 2003, features his work.
1969, Jimi Hendrix appeared at McFarlin Memorial Auditorium in Dallas, Texas.
1970, The New York Times reported that Catholic and Protestant youth groups had adopted The Beatles Yellow Submarine as a religious symbol.
1970, Traffic, Mott The Hoople, If and Bronco all appeared at The Roundhouse, London, tickets, 25 shillings.
1971, Jethro Tull played at the Michigan State Fairgrounds Coliseum in Detroit, Michigan.
1972, David Bowie appeared at the Harlow Playhouse, Harlow, England.
1972, Jethro Tull performed at Dorton Arena on the State Fairgrounds in Raleigh, North Carolina. Captain Beefheart and His Magic Band were the opener. Ticket prices were $3.50 – $4.50 – $5.50.
1973, King Crimson performed at the Kinetic Playground, Chicago.
1974, Queen headlined at the Mid-South Coliseum, Memphis, Tennessee.
1975, Roxy Music played at the Festival Theatre, Adelaide, Australia.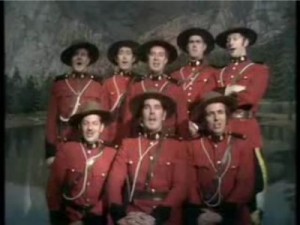 1976, George Harrison joins Monty Python onstage to sing "The Lumberjack Song."
1976, The Rolling Stones finally release their long-awaited album Black and Blue.
1977, Led Zeppelin performed at Riverfront Coliseum, Cincinnati, Ohio.
1979, The Allman Brothers Band appeared at the Capitol Theater, Passaic, New Jersey.
1980, 84 year old George Burns, who starred in the movie Oh God with John Denver, became the oldest person to have a hit on the Billboard Hot 100 when "I Wish I Was 18 Again" peaked at number forty-nine. When asked if he wished he were 18 again, Burns replied "I wish I was 80 again." Before this, his most recent charting record had been a spoken word comedy routine with his wife and partner Gracie Allen, in the summer of 1933.

1981, John Phillips of The Mamas and the Papas was jailed for five years after pleading guilty to drug possession charges. The sentence was suspended after 30 days. Phillips started touring the US lecturing against the dangers of taking drugs.
1983, The Grateful Dead played at the Civic Center in Providence, Rhode Island.
1985, The charity record "We Are The World" by USA For Africa was at number one on the UK singles chart. The US artists' answer to Band Aid had an all-star cast including Stevie Wonder, Tina Turner, Bruce Springsteen, Diana Ross, Bob Dylan, Daryl Hall, Huey Lewis, Cyndi Lauper, Kim Carnes, Ray Charles, Billy Joel and Paul Simon, plus the composer's of the track, Michael Jackson, and Lionel Richie.
1991, Steve Marriott leader of Small Faces and Humble Pie, died in a fire at his home in Essex. His work became a major influence for many 90's bands. Small Faces had the 1967 UK number three and US number 16 single "Itchycoo Park," plus the 1968 UK number one album Ogden's Nut Gone Flake. With Humble Pie, he notched the 1969 UK number four single "Natural Born Bugie" As a child actor he played parts in Dixon of Dock Green and The Artful Dodger in Oliver.
1992, A Concert For Life took place at Wembley Stadium as a tribute to Queen singer Freddie Mercury and for AIDS awareness. Acts appearing included Elton John, Roger Daltrey, Tony Iommi of Black Sabbath, David Bowie, Mick Ronson, James Hetfield, George Michael, Seal, Paul Young, Annie Lennox, Lisa Stansfield, Robert Plant, Joe Elliott and Phil Collen, Axl Rose, and Slash.
1993, Aerosmith released Get A Grip, their 11th studio album which became their best selling album to date with sales over 20 million. The album which featured the hits "Livin' On The Edge" and "Crazy," also featured guests Don Henley and Lenny Kravitz.
2002, In the dispute over who owned the rights to Nirvana's recordings former members Dave Grohl and Kirst Novoselic asked a Seattle Court to prove that Courtney Love was mentally stable. They told the court that Love was "irrational, mercurial, self-centered, unmanageable, inconsistent and unpredictable." They also claimed a contract was invalid because Love was stoned at the time.
Born on April 20: Jimmy Winston, Small Faces (1945); Craig Frost, Grand Funk (1948); Luther Vandross (1951); Mickey Welch, Weezer (1971)