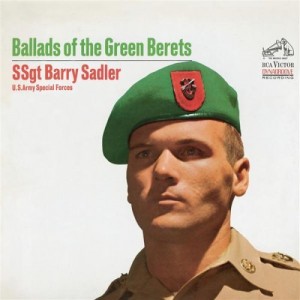 1965, U.S. Army Staff Sergeant Barry Sadler records "Ballad of the Green Berets."
1965, The Beatles are number one in the British singles chart with "Day Tripper."
1966, Tara Browne was killed when driving at high speed in his Lotus Elan after it collided with a parked truck in South Kensington, London. A close friend of The Rolling Stones Mick Jagger and Brian Jones, his death was immortalized in The Beatles's song "A Day In The Life" after John Lennon read a report on the coroner's verdict into Browne's death.
1968, In San Francisco Mike Bloomfield and Nick Gravenites assemble and rehearse the Janis Joplin's new band. A long list of names proposed (Janis Joplin & the Joplinaires, the Janis Joplin Review, etc. ) but band eventually becomes the Kozmic Blues band.
1968, On the occasion of the Underground Art Movement's Christmas party in London, John Lennon and Yoko Ono hold a press conference from the inside of a white bag. Ono calls it "Bag-ism."
1969, In this morning's New York Times, an article claims that American youth's expenditure make up 75% of the $1 billion spent on recorded music. The issue also contains one of John Lennon and Yoko Ono's full-page advertisements reading, "War is Over! If You Want It." While staying on Ronnie Hawkins' farm outside Toronto, John Lennon signs 3000 lithographs from his collection Bag One.

1969, On The Tonight Show this evening, novelty singer Tiny Tim marries the 17-year-old Miss Vicki in one of the greatest stunts ever televised.
1970, Pink Floyd played at Town Hall in Birmingham, England. The set list included: Alan's Psychedelic Breakfast / Fat Old Sun / A Saucerful of Secrets // second set: Atom Heart Mother (with brass and choir conducted by John Aldiss) /encore: Atom Heart Mother (reprise.)
1970, The Allman Brothers Band performed at The Forum in Inglewood, California.
1971, Jerry Lee Lewis and his wife Myra who he married when she was 13 divorced, as he prepared to marry 29-year old Karen Elizabeth Gunn Pate.
1971, Sly and the Family Stone went to No.1 on the singles album chart with 'There's A Riot Going On'.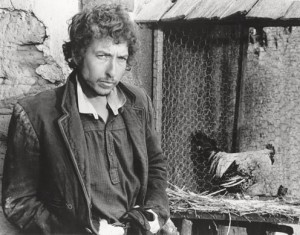 1972, Bob Dylan starting filming his role in the film 'Pat Garrett and Billy The Kid.'
1973, The Who played at Edmonton Sundown, London.
1974, Genesis appeared at the Century Theatre, Buffalo, New York.
1975, The Ramones performed at CBGB in New York.
1976, AC/DC played at Festival Hall, Brisbane, Australia.
1977, Cheap Trick appeared at the Coliseum in Greensboro, North Carolina.
1978, Led Zeppelin finish recording their last studio album In Through the Out Door.
1982, Hall and Oates started a four week run at No.1 on the US singles chart with "Maneater", the duo's fifth US chart topper, and biggest hit in the UK making it to number six.
1982, Variety reports that a Cincinnati judge has ruled that punitive damages could not be awarded to the plaintiffs in the Riverfront Coliseum tragedy. Variety also reports that a court decision has cleared the city of Cincinnati of all responsibility in the eleven deaths at The Who concert held on December 3rd, 1979.
2004, A guitar played by George Harrison and John Lennon sold for £294,000 at auction in New York. The Gibson SG guitar was used by Harrison from 1966 to 1969, including the recording of Revolver, and by Lennon during White Album sessions. Other items sold in the Christie's auction included a letter by Kurt Cobain, which fetched £10,000, and a school book report by Britney Spears (£1,000).
2022, Terry Hall, lead singer of the UK ska band the Specials, and later recorded with groups such as Fun Boy Three, the Colourfield, Terry, Blair & Anouchka, and Vegas died of pancreatic cancer at age 63. Hall had a brief romantic relationship with Jane Wiedlin of the Go-Go's in 1980. They co-wrote the song "Our Lips Our Sealed".
Born on this day: Chas Chandler (1938); Keith Richards (1943); Elliot Easton, The Cars (1953); and Christina Aguilera (1980)