Once again we are playing songs that peaked in the #1 position in Billboard magazine, the international publication devoted to the music industry, one of the oldest trade periodicals in the business. It maintains several charts that track the most popular recordings internationally in various categories on a weekly basis. These have existed for pop, country and R&B, since 1946, with additional album listings for each style debuting for the next twenty years. The two big ones are their 200, for LP sales, and the Hot 100, which ranks the top 100 tunes regardless of genre. At the end of the year , they chronicle the best tracks of the past 12 months as determined by the journal, based on radio airplay, digital sales, and internet streaming data. Sean and I expect some serious head bobbing, heart throbbing and toe tapping to be happening on this episode, so let's keep the party going here on The 3D RadioActivity.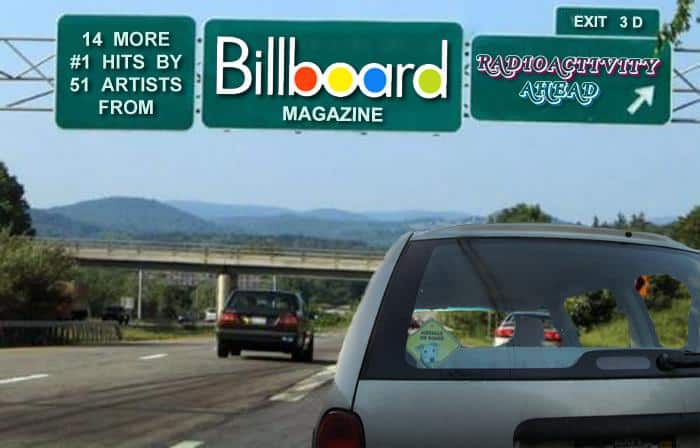 You can click the arrow to listen
[jwplayer mediaid="14089″]
or download here:
https://archive.org/download/The3dRadioactivity/3dradio_20140824-MoreBillboard1sIn3D.mp3
Look for us online here https://archive.org/details/The3dRadioactivity to find all of the previous shows, and all over the web via TuneIn .com, & InternetFM too.
Come back again in a week, as we conclude our series of episodes featuring Award Winning Music for you with another trip with Oscar.  Be sure to advise me of your ideas with an email to me or if you are on Facebook , look for The 3D RadioActivity where you can "Like " the program and leave me a message there too.
Thanks for dialing in, and we will "ear" you next time.  Rock On!
"Education is When You Read the Fine Print.
Experience is What You Get If You Don't."
~ Pete Seeger