Uncle Marty here with you on our 550th gathering of The 3D RadioActivity, as we continue our Summertime Seconds of Boogie, and delve into those who do and truly are Boogi3D People!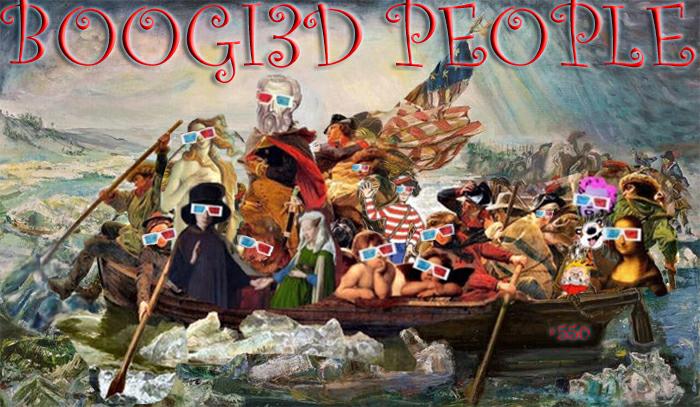 Let's look at some numbers as we finish up show number 550… Over 730 hours of programming, within a gnat's eyebrow of 10,000 individual recordings, and over 7,500 different selections! For example, this show is one shy of twenty tunes averaged out to over fifty years old per song. Over this Summer of Boogie, we've managed to get 160 different tracks to you, that's close to 17 per week. We still have one more to go next time as our big Hollywood finish to this epic endeavor has spanned close to 300 different tracks in 14 specific shows along with those naturally occurring in the other chapters. There's still some choice cuts to be spun, so we will round out the merriment with a Smorgasbord of Boogie to finish the feature next time. Then we will get into a look at some of the smaller yet notable studios and companies like Chess, Stax, Sun, Vee-Jay Records and others who have put out some of the best of all time selections ranging from Acoustic to Zydeco. I have tried mind reading, however it is much easier to get your suggestions in writing, so send your email, or with a message on our Facebook page which has links to the archives of all the earlier episodes and graphics in the photo section. Look for us on Theacidflashback.com, Denver's MileHiRadio, TuneIn and InternetFM dot com, because the best FM radio is now on the Internet.
Until we meet again, Keep Rockin' On!
"It's not true I had nothing on, I had the radio on."
…Marilyn Monroe