I'm your Uncle Marty here with Daytona, my On The Airedale, as The 3D RadioActivity presents our 625th adventure, and the last one before we begin our 14th year of thematically featured music for you, so you might possibly consider this installment the TIGHT end.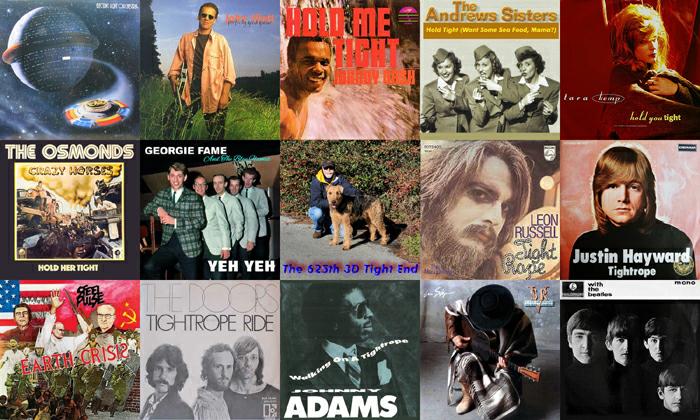 The Award Winning 3D RadioActivity has given you 625 shows with another 30ish specials to provide well over 800 hours of entertainment since we first began this project on February Tenth 2009. Since then we have played nearly 4,000 different artists, and over 9,000 songs because we have not repeated any in almost ten years. I have to credit Radio Dave of Rare & Scratchy Rock & Roll, Norm Winer and the staff at WXRT in Chicago, Tina Stockton, along with Professors Jeff Jacoby, Scott Patterson and Marie Drennan at SFSU for their encouragement and inspiration from the start, and many others who have helped along the way, especially my On The Airedales Sean and Daytona. If I could name everyone, I'd be yakking a long time, you know who you are!  
The program is all about the music and the artists who gave us their talent, so next time we will go to the FRONT to start another year of featured fun. Please tell me your suggestions by sending  email, or with a message on our Facebook page which has links to every earlier episode and the complimentary graphics in the photo section. Be sure to give us a
"Like" while you're there!  All dogs remind you to find us on KHEATradio .com in Surprise AZ,  Theacidflashback , Denver's MileHiRadio , TuneIn and InternetFM dot com, because the best FM radio is now on the Internet.