This is The Award Winning 3D RadioActivity, and it's Uncle Marty Gras time again,  when we are playing songs about the grand-daddy of all parties held both in Rio de Janiero and the big easy.  It's so big of a carnival, it is argued about whether the one in South America is larger than the one in Louisiana.   We will let you decide with an hour of commercial and fat free programming!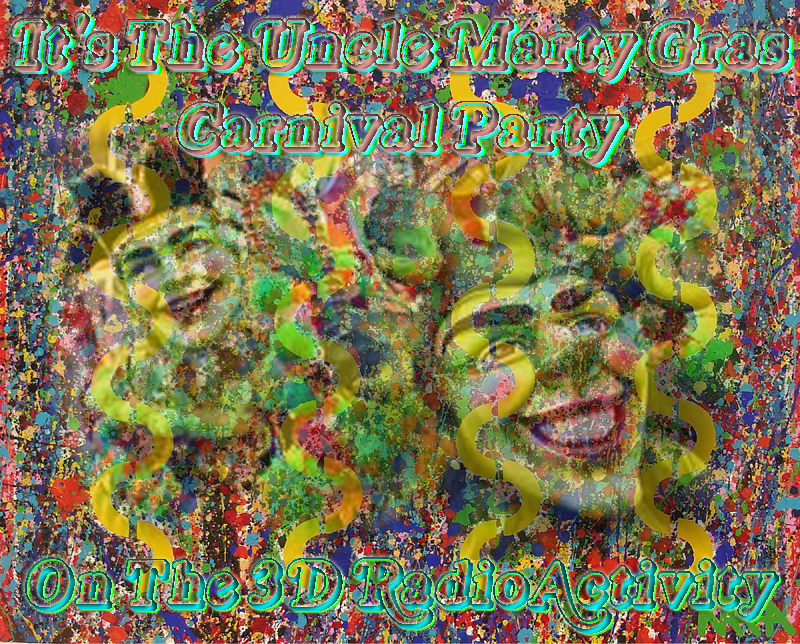 [jwplayer mediaid="8005″]
If you have any ideas for the next show about The Presidents please be sure to let me know. It's easy to send an email by clicking on my name below or message me on Facebook, where you will find links to all the previous podcasts along with the graphics in the
"Photo" section.
"It's not true I had nothing on, I had the radio on."
— Marilyn Monroe