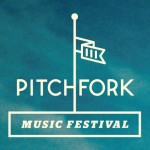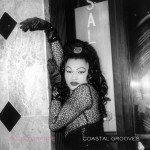 Editor's note: This article originally appeared in July 2013
There's really nothing truly new and original going on in new music today, and the adage "everything old is new again" was truly on full display throughout the three-day Pitchfork Music Festival. Several threads can be drawn through the music presented at Pitchfork this past weekend, and all of them point towards the past.
First and foremost, 70s Punk Rock is alive and well, specifically in sets by Savages, Wire and Parquet Courts. The all girl UK punk band Savages, whose debut album Silence Yourself is considered one of the best albums to come out this year, offered up a pummeling set of tightly wound angry girl punk rock. Here's a band that doesn't let up for one moment, especially their rigid lead singer Jehnny Beth, whose voice and delivery is reminiscent of Patti Smith. At one point she remarked that it was time to loosen up, which kind of cracked me up because she doesn't seem like the type that would know where to begin to loosen up.
I wrote about Parquet Courts' debut album, Light Up Gold several months ago and that exceptional album informed their Pitchfork set. With a sound that is eerily similar to The Jim Carroll Band and Gang Of Four, Parquet Courts' songs of disenfranchisement and joblessness came fast and furious, one after another without pause. On stage the band is every bit as good as they are on their debut album.
Wire's set was discussed in my previous post reviewing the first day of music, but suffice it to say that Wire were one of the few bands who weren't really bringing '70s punk rock back for today's audience, they were just doing what they've been doing since their inception in 1976.
Elements 70s Disco and '80s dance music, or what I like to call the Daft Punk effect, were present in sets by Solange, Blood Orange and Chairlift.
Solange Knowles is Beyoncé's sister, and while Beyoncé comes off like a suave and sophisticated woman of the world, Solange's persona is more "Jenny On The Block." Wearing a tie-dyed pantsuit with a huge soul sister afro to match, Solange's sound would have fit comfortably on a late-70s urban radio station and she provided a much-needed repast from much of the harder sounding bands that dominated the festival's lineup.
Blood Orange is one of the many working monikers of UK artist Devonté "Dev" Hynes who also records under the moniker Lightspeed Champion. Hynes was originally a member of the band Test Icicles and has worked with artists as varied as Florence And The Machine (on their album Lungs), Van Dyke Parks and Solange, with whom he is currently collaborating. As Blood Orange, Hynes' old-school soul sound melded '70s disco and '80s Prince into a well-received afternoon set that included special guest Caroline Polachek of Chairlift, and had all those in attendance dancing. Their latest album is called Coastal Grooves.
Chairlift are a Brooklyn-based duo consisting of Caroline Polachek (vocals and synths) and Patrick Wimberly (drums, bass, keyboards).  Polachek has worked with the likes of Washed Out, Flosstradamus and Das Racist, and their 2008 song "Bruises" was used in an iPod Nano commercial. Their afternoon set dipped into '70s disco territory, but there was just as much early '80s MTV synth pop happening in their sound, especially when they incorporated Modern English's hit "I Melt With You" into one of their own songs. Chairlift began their set with an operatic number that highlighted Polachek's pliable voice, and although the opener fell flat, their danceable synth-heavy sound, which was also reminiscent of the more progressive leanings of Peter Gabriel and Kate Bush, won the audience over.
One of the finest bands to play this year's festival was Toro Y Moi who is producer/songwriter Chazwick Bradley Bundick with a band. The group showed great musical chops as they performed a unique brand of '90s dance rock that was often reminiscent of LCD Soundsystem. The group is currently touring behind their latest album Anything In Return.
Women rockers ruled the roost throughout this year's festival with several high-powered performances including Savages and Bjork, whose sets I've already addressed, as well as Waxahatchee, M.I.A. and The Breeders.
It didn't seem like a big deal when I first heard that The Breeders were getting back together to tour behind the 20th anniversary of the release of their Last Splash album. I've always liked the album, but I never thought it made the kind of impact back in 1993 that would warrant an anniversary tour twenty years later. However, when the current lineup of sisters, Kim and Kelly Deal, plus Josephine Wiggs and Jim Macpherson took the stage, they were given a returning hero's welcome by an audience hungry to hear the record come alive on stage. Kim and Kelly Deal's baby-doll voices sounded exactly as they did years ago on the record, and their thoroughly enjoyable performance was accented by Kim Deal's spaced-out comments.
While the world awaits the much-delayed release of M.I.A.'s fourth album Matangi, the Pitchfork audience was treated to a beat-heavy set that instantly propelled us into kinetic motion as she gamely worked the stage augmented by dancers, spinning lights and woofer-splitting sonic boom bass.
One of the bands spawned by The Breeders is Waxahatchee. The group is the brainchild of Katie Crutchfield who previously performed in a band with her twin sister Allison called the Ackleys. Now, Katie has gone her own way with Waxahatchee featuring Cook-Parrott on bass and Keith Spencer on drums. What we heard of their set leaned heavily on their second album Cerulean Salt with a lo-fi sound inspired by Velvet Underground, Guided By Voices, Fugazi and The Breeders.
With all the new cutting edge music provided by Pitchfork, there was still a fair amount of the bill saved for veteran acts including Wire, Swans, Yo La Tengo, Bjork, The Breeders and Belle and Sebastian. I totally did not get Swans brand of sludgy noise drone, and part of the reason was I was at the opposite stage listening to their set instead of watching them perform.
Yo La Tengo's set was far more subdued than the many sets I've seen this band do in the past, probably because their recent album Fade is pretty laid back. But when Ira Kaplan and James McNew traded their acoustic guitars for electric and then launched into a cover of The Beach Boys' classic "Little Honda," their set reached its usual metallic heights, energizing an audience that was wilting in the summer heat with layers of feedback.
I only caught the first few songs of Belle And Sebastian's set, but the word in the crowd was that they were really good. Also up for grabs was a smattering of hip hop courtesy of Lil B and Killer Mike. We checked both artists out during their sets, but didn't stay long enough to have an opinion either way.
And then there is the media darlings known as Foxygen. This was the second time I've seen them, and as much as I love their latest record, lead singer Sam France's shtick of being unpredictable has become the central focus of the act totally upstaging the music. It's a shame, too, because they have great songs to offer, but with France jumping around in pajama pants that left nothing to the imagination (OK, the guy is well-hung), climbing on the stage scaffolding and jumping off, and talking to the audience like a kid starving to be the center of attention, the rest of the band and their music have sadly taken a back seat.
Well, that's another Pitchfork Music Festival in the books. Well worth the price of admission, and a great opportunity to catch up with other serious music fans. And when all was said and done, and in spite of her set being cut short by 25 minutes, Bjork provided the most original sound and best set of the entire festival.